Ah, where was I? Oh yeah, Residents re-issues. Normally, I make a point of not reviewing the same artist more than once for this august organ. Mostly this is driven less by any terribly noble or high-minded critical rationale than by a blind fear of thoughtlessly repeating myself and being found out for just endlessly recycling the same half-dozen tired ideas. However, the editor at Freq is just such a brutal and terrifying tyrant that on this occasion I had no choice but to simply cave in and do his bidding. Actually, that is a dastardly untruth, though it amuses me to try and paint it that way. He's in fact a gentleman scholar of the first order. In the case of these releases, I just felt that – having reviewed the re-issues of the first two albums – I couldn't leave the job half done, now that these two have appeared as well.
*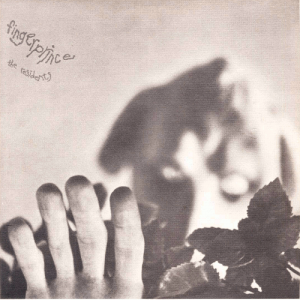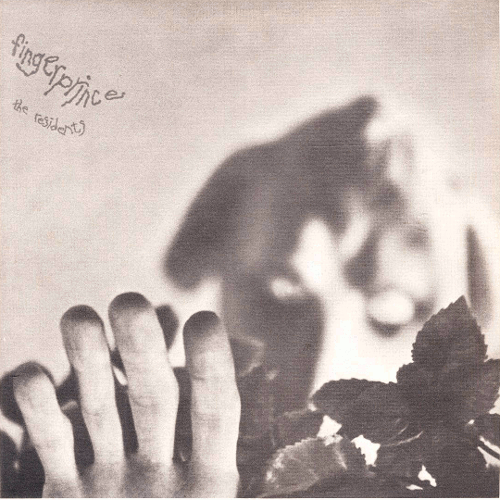 First up then, or more accurately third up given the last tranche of reissues, is Fingerprince, The Residents' third album (yes, yes, we've already covered Not Available last time), recorded in those strange years of musical interregnum between 1974 and 1976. Whilst punk blastocysts The Voidoids and The Swankers were busy evolving their urban howl of primitive pain in dismal rehearsal spaces across the decaying metropolises of New York and London, The Residents were electing to produce an album called Tourniquet Of Roses, a project even nuttier than the aforementioned Not Available.
They had originally envisaged releasing it as a three-sided album – the second side would have two concentric grooves, so that different material would be played depending on where the stylus was put down on the record's surface. Unfortunately, on the band's limited budget, the idea proved so ruinously expensive that the idea was eventually shelved. Interestingly, another bunch of lunatic Dadaists –
Monty Python
– with whom The Residents must surely have felt more than a passing affinity, had actually beaten them to the quickdraw by using this same technique for their 1973 album
The Monty Python Matching Tie and Handkerchief
, which didn't actually receive a US release until 1975, just as
Fingerprince
was being recorded. So, two sides of
Tourniquet Of Roses
 (what a great title) were instead released under the title of
Fingerprince
, with the ghostly grooves of the lost third side later finding a new life as a fan club EP called
Babyfingers
, which emerged in 1979.
Nestling within another classically-sinister Residents cover – one that always made me think of a zombified version of Shari Lewis's Lamb Chop on the loose in a rose garden – Fingerprince, at least in some places, presents more slabs of beautiful early Residents within a slightly more advanced production style. They are now definitely dudes at home in a recording studio rather than hooting and clanging round the back of the bin sheds.
Kicking off with the excellent "You Yesyesyes" (complete with a trembling musical quote from
Anton Karas
's instantly recognisable zither score for
The Third Man
), it modules through some delightful, strong shorter pieces – the occasionally-rocky "Godsong", the child-on-a-farm bovine narrative of "Bossy", the guitar-weirdness of the aforementioned "Tourniquet Of Roses", the near-symphonic second version of "You Yesyesyes Again". The eight-minute synth-based mini-opera of "Walter Westinghouse" is a particular highlight too, with lovely
low-frequency synth parts and a disquieting background of barely audible whispering
.
i
On the subject of guitar weirdness, it is worth special mention of the singular talent that was Snakefinger, whose scaly fingerprints are found all over the album. Originally hailing from Tooting and learning his chops in the British blues scene, Snakefinger (née Philip Lithman) spent much of the Seventies shuttling back and forth between London and San Francisco, hooking up with The Residents whenever he found himself in Fog City. One could conceivably spent the rest of one's natural life reading "Top 100 Guitarists" type articles without ever , once, ever encountering the merest mention of his name, yet he was a thrillingly original player whose style most certainly deserves wider and long-overdue recognition.ii
The album really centres, though, around the epic eighteen-minute "Six Things To A Cycle". Drawing its inspiration from just-intonation musical hobo
Harry Partch
, the piece was, supposedly,
originally destined to be a ballet score, and its movement through small cycles certainly suggests how that might have worked
. It's possibly the first real Residents masterpiece, thoroughly them, wonderfully inventive and also indicative of much that they would explore later.
As with the first two re-releases, the album comes with a bonus second disc of plum extras – rehearsal takes, live versions, alternative mixes and the odd non-sequitur gem such as the lively "Whoopy Snorp" ("No-one gives it a rose, bud").
*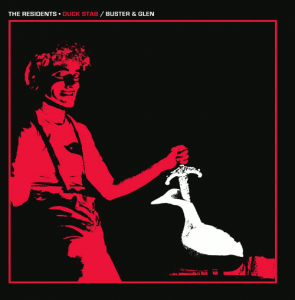 Next up is many people's favourite / quintessential idea of Residents-ness, Duck Stab / Buster & Glen. Released in November 1978, the album was – as with the Eraserhead analogy that I drew in my earlier review of the re-releases of the first two albums – considerably more in step with contemporary cultural and musical mores than the band's work had been earlier on in the decade.
By the latter half of the Seventies, the explosive detonation of punk had liberated all kinds of new and unexpected energies. Even amongst those who would not necessarily have ever styled themselves as Punk with a capital P, the undeniable dynamiting of the status quo and subsequent backwash of enlightenment paved the way for "rock" to start incorporating many new and transformative elements, from reggae to the avant-garde. Given that
The Residents had already been pursuing this path for over half a decade
, as with their German contemporaries working in the "Krautrock" genre, their work was now ideally-placed for discovery by a whole new generation of listeners with ears wide open and fully ready to absorb new and challenging material. With the band starting to receive coverage in British inkies such as
NME
,
Melody Maker
and
Sounds
, fans now knew what to look for and where to look for it.
As typifies The Residents, though, Duck Stab / Buster & Glen wouldn't have been a proper Residents release without a somewhat tortuous back-story. A seven-song EP entitled Duck Stab! had in fact been released the previous April containing different versions of tracks that would appear on the November album. Buster & Glen was intended as a follow-up, but instead became the second side of the album, with the reshaped Duck Stab! material comprising the first. Got that? Good, then we can move on.
Representing another huge quantum leap in terms of production values, the material here is short, catchy and, whilst coming absolutely nowhere
near
most A&R department's definition of the word "commercial" (that album will probably come soon in the re-release programme…),
tastily accessible for those looking for something further out on the musical bill of fare
. Featuring further contributions from Snakefinger, it contains a grab-bag of Residents' classics: the jittery "Constantinople", the dark romance of "Blue Rosebuds", the sinisterly-cheery "Birthday Boy" ("creaming eyes explode upon an apple pie rip toad") and the thinly-veiled psychosis of "Hello Skinny".
iii
 "The Booker Tease" is deliciously fuzzy and, Hell, "Weight-Lifting Lulu" is
almost
danceable.
The – yes, you guessed it – bonus second disc comes groaning under the weight of 1982 rehearsal recordings, 2014 live versions and a whole suite of "re-imagined" alternatives. And damned fine they all are too.
*
Prime 1970s Residents and Snakefinger at peak genius are a potent combination to be sure
. For those unfamiliar with the band,
Duck Stab / Buster & Glen
 is perhaps the ideal place to start, a
bona fide
classic and a gift that will keep on giving until your copy wears out or your digital format becomes defunct and de-funked. For those already well-acquainted with the Eyeball Kids, these deluxe versions will remind you of why.
I can already hear the call of Eskimo…
-David Solomons-
i
Since the late Eighties, the orphaned material which comprised
Babyfingers
 has generally been reintegrated with
Fingerprince
.
ii
As a young thing, having discovered The Residents I subsequently purchased a second-hand copy of (Lithman's band)
Chilli Willi And The Red Hot Peppers
' 1974 album
Bongos Over Balham
 for a paltry sum. It being the Eighties, such stuff was considered utterly
infra dig
and worthless. Although initially disappointed that it wasn't "weirder", over the years I have come to regard it as something of a low-key classic.
Anything
that captures Lithman's playing for posterity is just fine in my book.
iii
 "Hello Skinny" even came complete with a legendary video by director and screenwriter
Graeme Whifler
. In it, Skinny was played by a mental patient who had been released from psychiatric hospital due to budget cuts. In his delusional state, he had – supposedly – believed that he was the French actress
Brigitte Bardot
. In 2015, the band described him as " walking a razor's edge in SF. According to Graeme Whifler he was living at a halfway house run by an evil transsexual and he decided to clean up and move home to live with his mom — never to be seen again".