London
13 November 2016
The last time I saw The Vintage Caravan play, they were promoting their first album and supporting Blues Pills on an evening that saw both bands give their all. Tonight, as I made my way to the subterranean delights of The Underworld in Camden, I had already made up my mind that there would be no such competition this time and that the headliners would probably cross the finish line well ahead of the support band. This was purely due to the fact that I had not yet heard Dead Lord, that is.
The Underworld is one of those venues that I practically lived in at one point; during the high water days of the doom explosion I could be found there a couple of times a week seeing bands like Witchcraft, Reverend Bizarre, Boris, OM and Graveyard, etc. So I have had some pretty damn good evenings out, and some surprising ones, down there too — and tonight was going to tick both those boxes.
When Dead Lord wandered onstage to a country and western version of
Black Sabbath
's "Paranoid", I wasn't sure if they were going to be some sort of joke band. So when singer and guitarist
Hakim Krim
said "
We are heavy rock band from Sweden
", I kind of thought, "could be interesting", in the pause before they started playing. Then they pummelled into their first number and suddenly I was standing there in awe at the sound. The song seemed to be a part heavy metal version of
Thin Lizzy
with some
Budgie
and
Uriah Heep
thrown in for good measur, topped off with a bit of early
Iron Maiden
. The twin guitar sound of Krim and 
Olle Hedenstrom
was quite something. For a moment I thought that the band were taking all the best bits of British heavy rock and kind of saying, "You guys don't seem to do this anymore in the UK, so here's a reminder of it".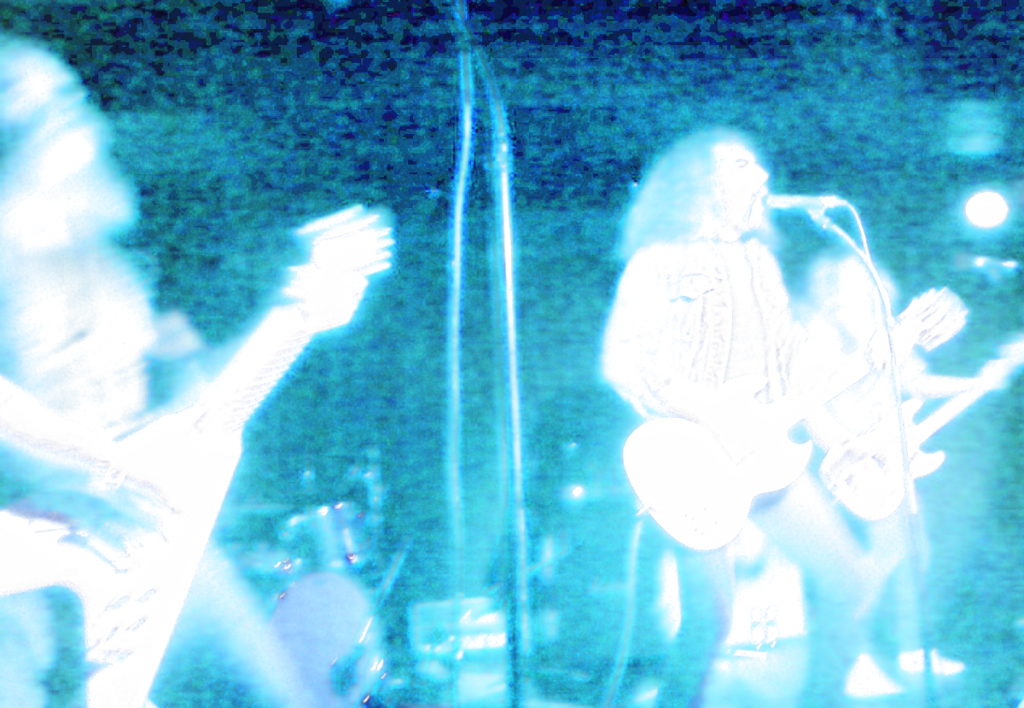 It was such a joyous and wonderful sound that you couldn't help but smile. On top of that, the band themselves seemed to be having a really good time, and they even attempted a
Status Quo
three-guitar swaying motion. Tracks like "Ruins", "No Regrets" and "Don't Give A Damn" buzzed with real fire and a melodic touch that got you humming as well as headbanging along. If I had been a
Kerrang!
 writer from the early Eighties,
I would be using words like "Wooooaaargh!" to describe Dead Lord
. They were also the only live band I'd ever seen that used a bubble machine (I kid you not). By the time their set had finished, there was a massive roar from the crowd then a rather large queue for their merch stall. I think the band won over a lot of people, myself included, and I can't wait to see them live again at some point.
Tonight was also the last night of The Vintage Caravan's tour, so I knew they were going to give it their all in their own inimitable style. The Icelandic three piece always deliver and seemed to try and give the audience a total burst of energy at their shows. Opening with "Craving", they stormed into their set. Óskar Logi Ágústsson's fluid guitar work was quite something as he shifted gear between psychedelic licks and pounding doom riffs. Bassist Alexander Örn Númason hopped around the stage with a broad smile across his face looking like he was enjoying playing every note, and Stefán Ari's drum work was superb.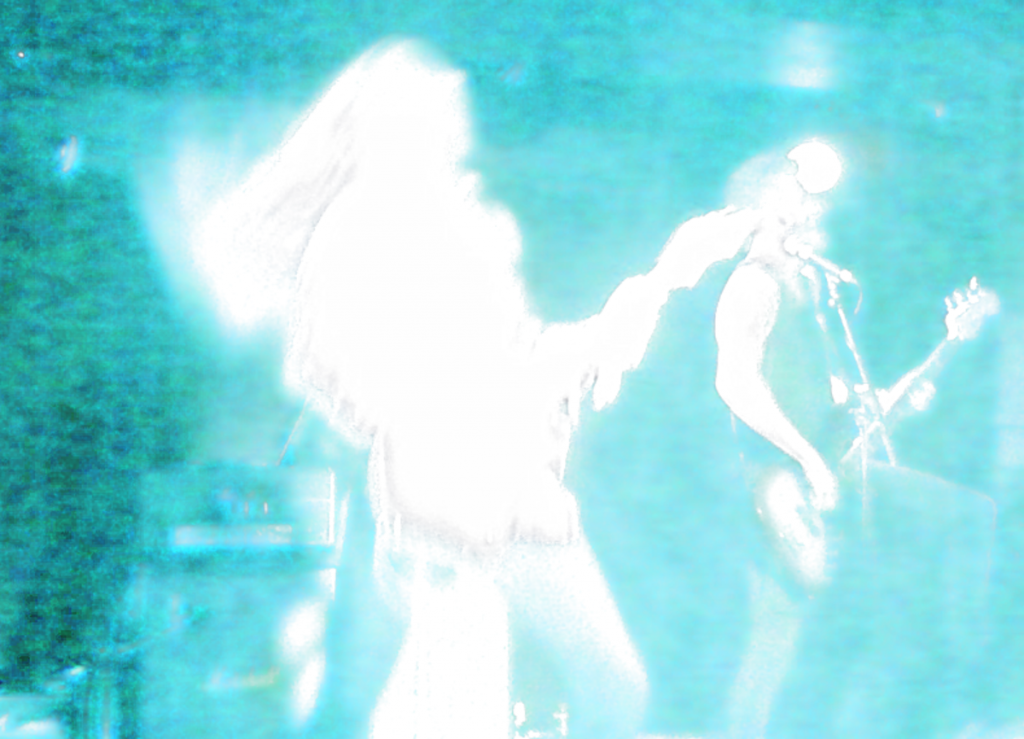 Tracks like "Innerverse" and "Crazy Horses" (no, not
The Osmonds
song) bristled with fire and energy as their music became an ever-growing wall of sound. The lead guitar work was beautiful and angelic at points, and at other times demonic. "Expand Your Mind" cast
the lysergic form of a spell that you would have found in a 1974 game of Dungeons and Dragons
. Their sound was amazingly expansive and when I saw that Oskar uses an Electro Harmonix
Mel 9
 pedal to add to the songs, I suddenly heard a slight movement into prog rock territory with the band. "Midnight Meditation"s Sabbathian riff ended the set on the right note of classic doom-filled excellence, a song that you just have to move to, no matter what.
The competition ended in a draw tonight, with both bands excelling themselves, going beyond and pushing harder. Personally, though, I always like to discover a band I've not heard before; so tonight that was my big bonus. Thanks Underworld for another corking evening of music, one more to go into the memory banks of "I was there and witnessed something special".
-Gary Parsons-