London
13 March 2016
Sunday night on Pentonville Road, and The Lexington is rammed. At first it's hard to tell who's here for the bands and who's just here for a pint, but then the first act take the stage upstairs and people flood upwards. And it's not hard to tell WHY they're here for the bands — as Teeth Of The Sea fiddle around with their eclectic and quite frankly bizarre selection of instruments and boxes, including a bass guitar with a Throbbing Gristle sticker affixed.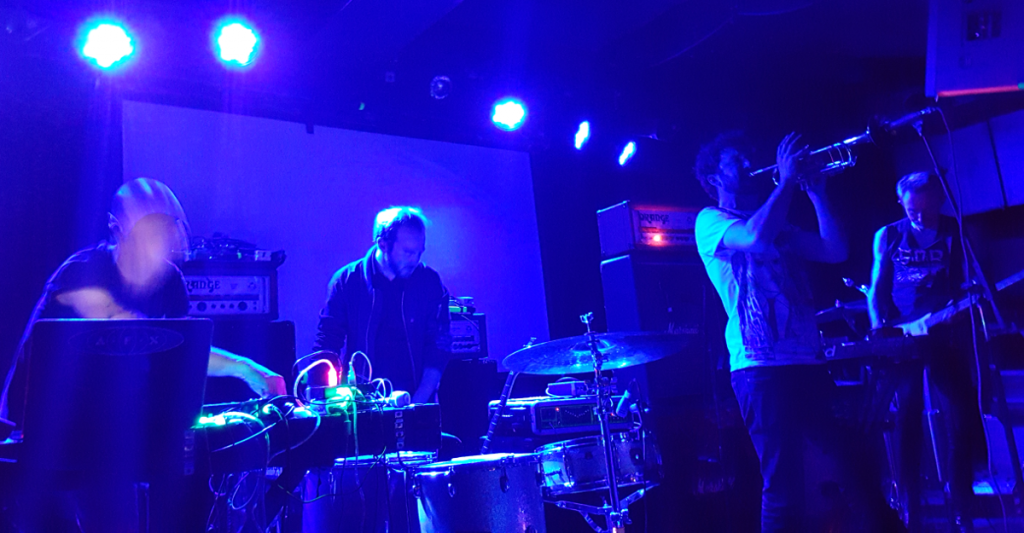 This proves to be key as their opening drone builds, punctuated by chimes of synth, and the trumpet comes into play. And that's where the TG comparisons end (for now) as instead of the mournful dying beast sound of
Cosey
's cornet, TOTS have opted to go in an entirely different direction with what could almost be described as
Morricone
fan(fare)service (sorry). And from this point on all bets are off as they drag us back and forth through the last few decades of the Secret Histories Of Music,
like a time-travelling John Peel with ADD
.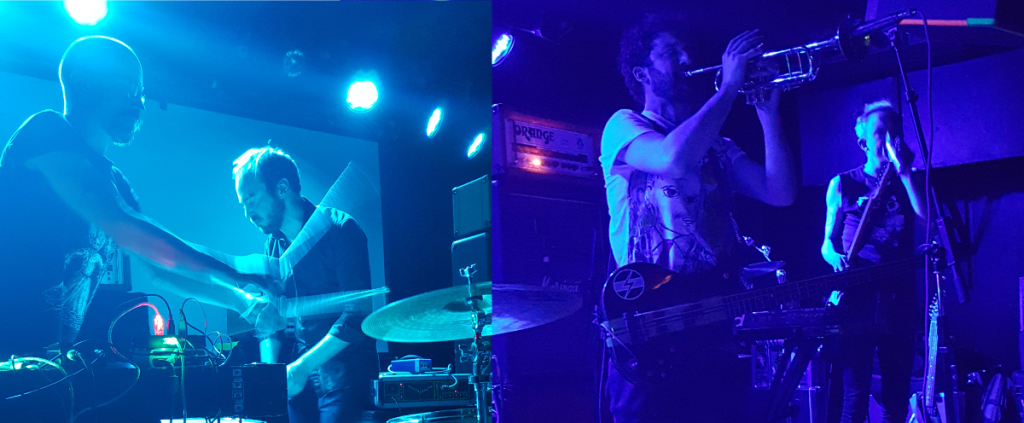 They get funky. They get cacophonous. They get
motorik
.
They get tribal. They get everyone dancing.
They swap their instruments. I get confused. They carry on being awesome. I decide that's OK. At one point (maybe two, to be honest) they discover, plunder AND conquer the previously unexplored territory lying on the border between
Wolf Eyes
and
Tangerine Dream
. It's some pretty fucked-up shit, and I love it.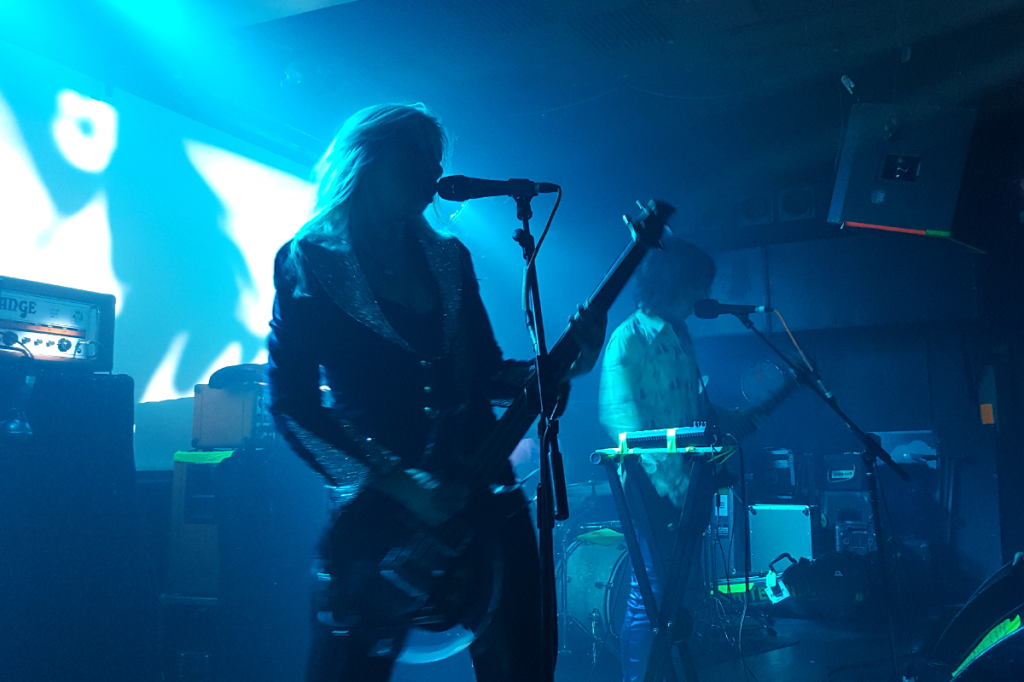 Headlining tonight are New York's finest backyard astronauts, White Hills. Structurally they're a more traditional and focused affair — guitar, bass and drums — but if you're reading this then you already know that's no restriction when it comes to extremity. They're a blissed-out, fuzzed-out, far-out celebration of all that is loud and cosmic, Dave W and Ego Sensation properly glittered up and glammed out for the occasion, all shiny clothes and transparent bass. The dry ice flooding the venue is the exhaust as they launch into orbit.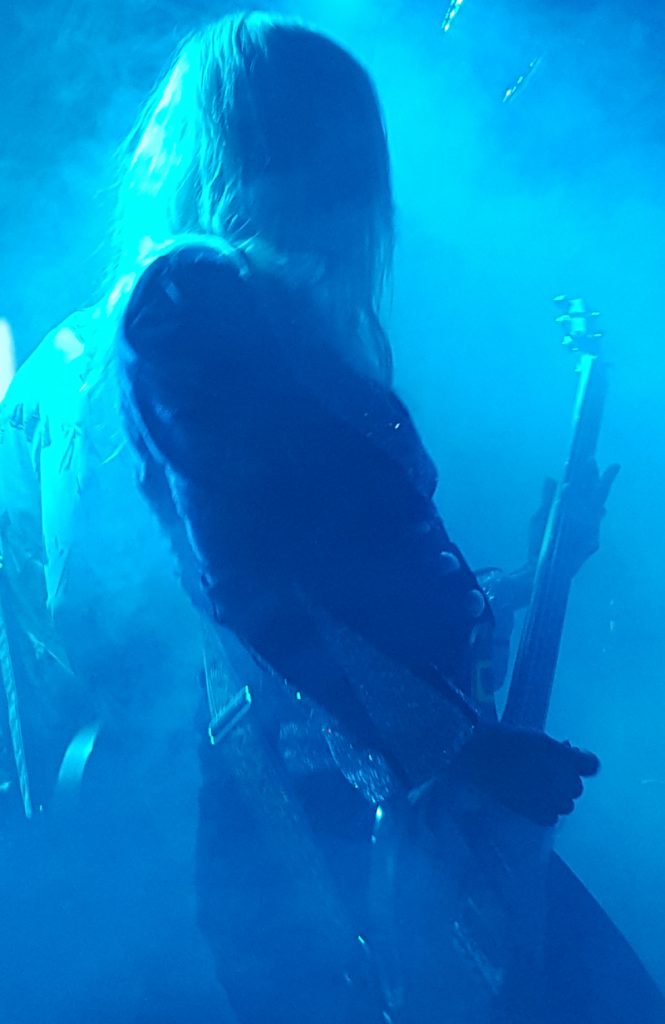 For my money they're at their best when they lock into a groove and become something not far off
The Stooges
in space, and get their
Loop
on, and they do a fair bit of that tonight. Everything is, of course, echoed to fuck, although it could possibly have been a bit louder (though this is a residential area I guess, so…).
Hawkwind
are another obvious reference point, though when they crank out a cracking version of "In Your Room", it's like entering a parallel universe where
Ministry
's "So What" was recorded by a young
Sonic Youth
, only if anything more stoned.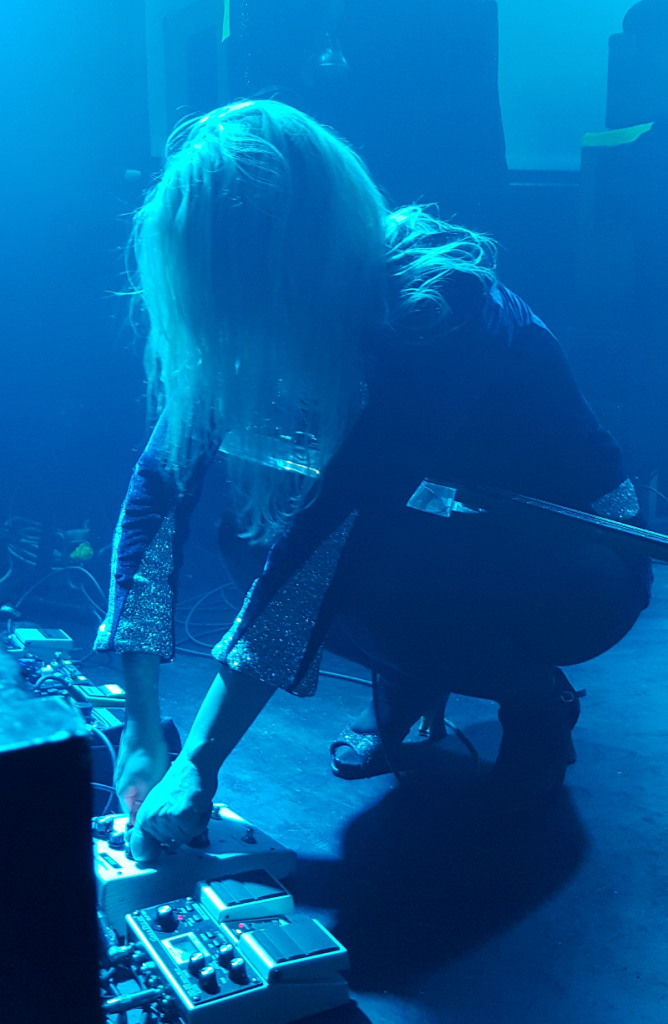 They, too, know how to get motorik, dragging both space rock and krautrock into the glam rock and sleaze rock ends of the spectrum where re-appending their missing "and roll" suffix. It's psychedelic and heavy while still being a lot of fun — as I say, I prefer them at higher volumes, but that could well be my ears at this point… either way, they're a band who know that if you're gonna tear the roof off the sucka, you might as well take advantage of the resultant unrestricted access to the stars.
-Words: Justin Farrington-
-Pictures: Samantha Penny-