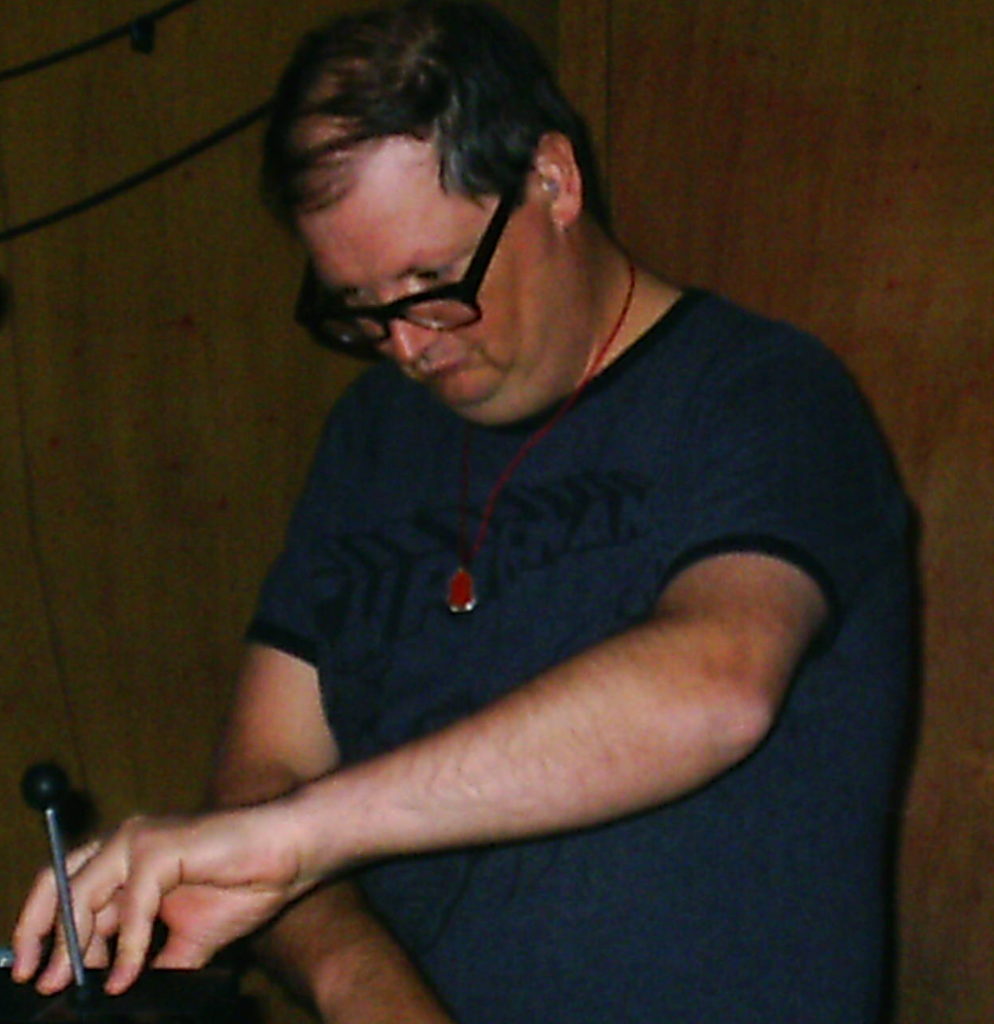 London
18 September 2013
Zombie Zombie is an enigma. They are neither straight ahead progressive rock like near-namesake Zombi, nor either are they jazz or even space disco, but somehow an odd amalgamation of all three. Yes, they are a synth- and percussion-based band, but there is so much more in there. This was reflected in the audience that turned up tonight; there were prog rockers, synth nerds, someone wearing a Jean Michel Jarre t-shirt and yes, some hipsters as well.
For this tour (as with the last one as well) drummer Cosmic Neman is augmented by a second drummer to add extra power to the percussion and push the songs forward with more force. Etienne Jaumet stands behind his banks of keyboards (which include the Roland SH101, Moog and ARP 2600) looking very studious – that is until he picks up a small synth and jumps into lead freak-out mode.
Sequenced bass rhythms begin the set as they slide into "Wisdom of the Stones" and the barrage of percussion clatters in. They elongate the track to give it space disco elements and get the front few rows (including myself) toe tapping along to it. We are also treated to a wonderful extended version of
Sun Ra
's  "Rocket Number 9" from the last album
Rituels d'un Nouveau Monde
. This is a full head-on version with jazz-style synth and some great saxophone from Etienne. The drumming hits tribal a point about midway through, and
by this time you really think you are on your way to Venus as keyboards jitter and swirl
around.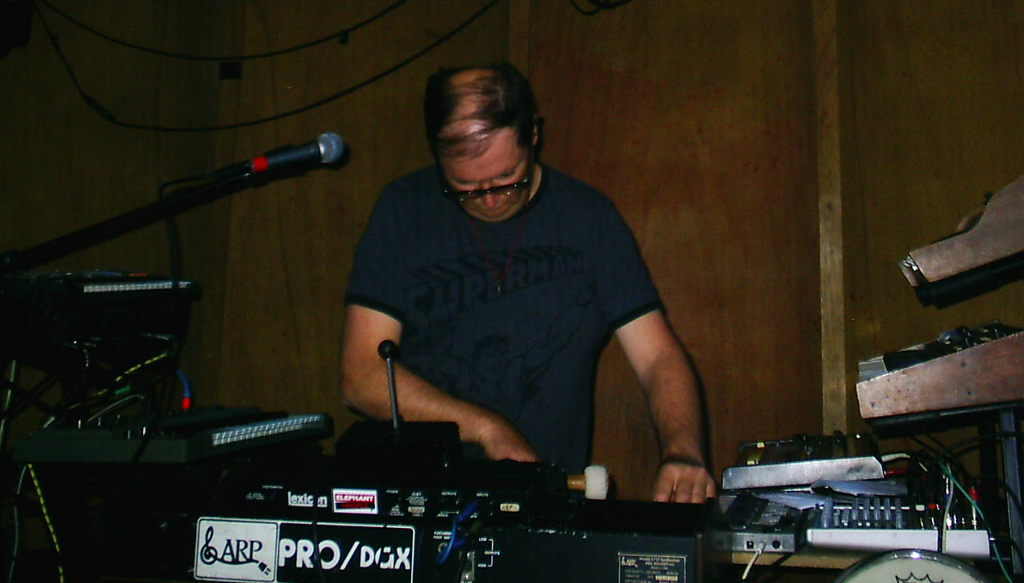 By the time they hit into an extended version of
John Carpenter
's theme from
Halloween
the audience is totally on their side. The eerie sequenced notes wash over the crowd and the bass drums carry the rhythm through. Lead synth cuts through all this percussion to add a wail from the very depths. Again the band seems to make the track danceable and give a fantastic performance. The rest of the set leans heavily on the last album, but gives the tracks an extra sense of urgency.
Zombie Zombie are one of the more interesting bands to come out of the recent synth boom of artists purely because they are hard to categorise, and there is also a certain amount of tongue in cheek humour to their music. The musicianship is excellent, whether they are playing jazz beats or progressive interludes. A must-see live to enjoy some infectious tunes that take you beyond the world of Giallo soundtracks.
-Gary Parsons-