Mute
Marking four decades since Throbbing Gristle gave the world industrial music and a sharp shock to the system that made the punk rock scene exploding around them seem tame and backwards-looking by comparison, Mute are releasing anniversary editions of the band's key albums.
The Second Annual Report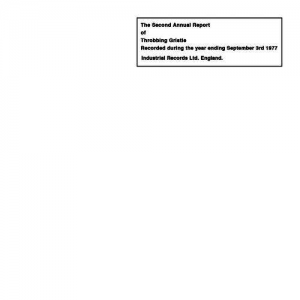 That splash of cover's corporate blandness gives you little idea of the dirty pearls actively seeking your disapproval inside. 1977 wasn't really ready for the lo-fi pleasures this had to offer – "Slugbait", "Maggot Death, "Cease To Exist" – this wasn't about peddling rosy futures, but seeding the capitalist utopia with unsettling truths.
Forty years on it still manages to get under your skin. The blank accelerations of the opener, that alienating tonal drag
Continue reading Throbbing Gristle – The Second Annual Report / 20 Jazz Funk Greats / A Taste Of TG […]