Bristol
12 May 2017
French violinist Agathe Max warmed things up with a stunning set of looped riches, her bow floating with the gymnastic gait of a trapeze artist as she filled the canvas with different textures and tonal depths. Subtle curves gathering up in sun-swallowing storms or dispatching a sudden whir of frantic flavours and gypsy gyrations squally with peaking feedback. The perfect prescription to the bone butterflies that were fluttering my imagination.
The Cube Orchestra are an improv collective (with a firm open house policy) spurring up small investigative stabs that spread like a reflected hall of mirrors before rhythmically flying away on a barracuda of elastic betweens. Three tracks in, they cheekily asked for any requests before the resulting chuckle of laughter was quashed in more sunshine-filled bedazzle.
The drums staggering round those
Nile Rodgers
-like fisty cuffs, the synth swinging over the sax-optimised loungy glints. The temperature rose in a flurry of angles, a Punch'n'Judy vox smiling within silvery beams and snaky mischief. The goodness just flew by and a quick time check revealed only a few minutes left in the tight schedule, a perfect excuse to promote their latest single,
a seriously tongue in cheek affair that was a noisy delight of randomness
and no doubt boosted their recruitment drive.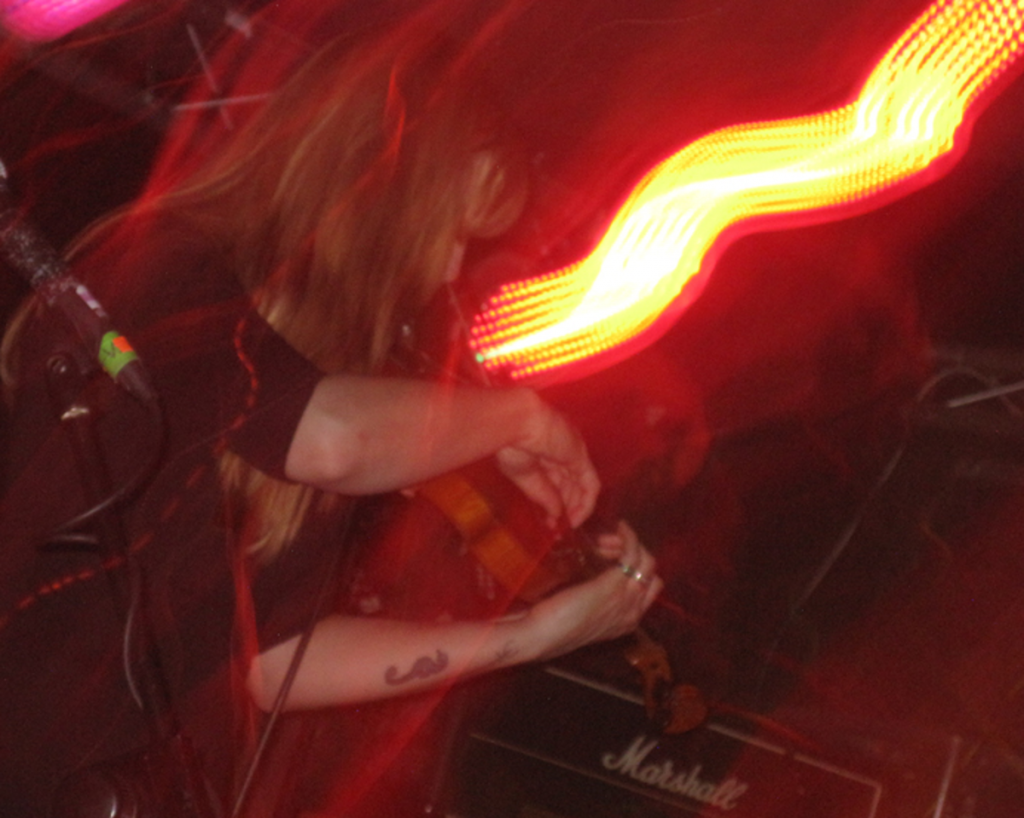 Damo Suzuki
was nowhere to be seen as the crowded stage burst into life again,
Harry "Iceman" Furniss
striking the match with luxurious slurs from his cornet with composer
Helen Papaioannou
spreading out a contrasty carpet of deep bassy verve from her baritone/tenor sax. A unison of lead dynamics for
Ocean Floor
's
Aonghus Reidly
and the
Anthroprophh Collective
to underpin in exciting multiples.
Out of nowhere, Mr Suzuki popped up all Zebedee-like, launching straight into a lush stream of burning rhetorics. The musical backing morphed around him in a host of spacey colours and impressionistic glances, his crooning coronas going all bookmaker yabber, a stutterology studded in gaudy ornates and flying fragments.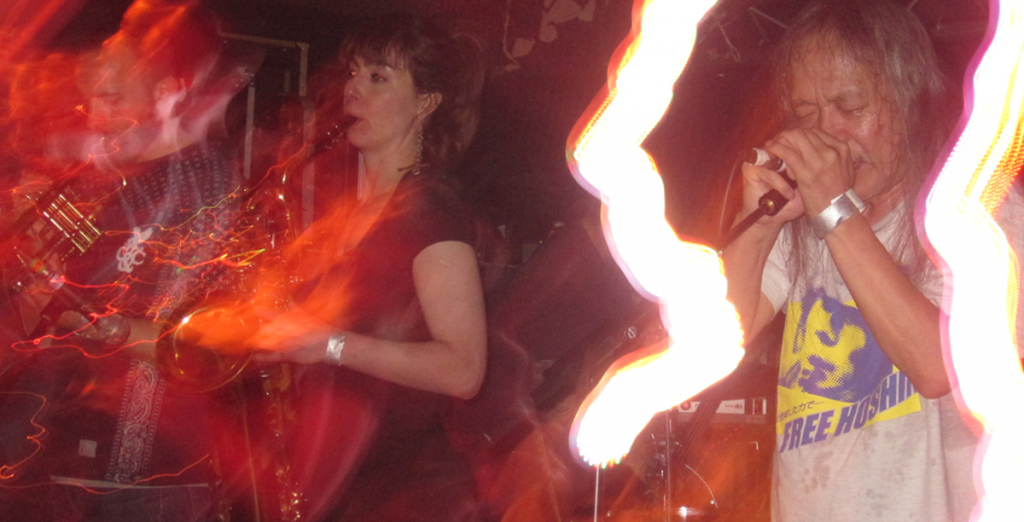 It was a salacious jazz-fused vibe, curving some superb temperatures and melodic grabs. The whole occasionally failing to gel together; however, these were brief moments that were completely over-shadowed by the vast majority of this excellent show – a set that ended in
an explosive showdown of power-tooled ferocity
and tightly knitted tribals, with
Jesse
 from Anthroprophh
skitter-kicking the ever increasing tension across Damo's dazzling dexterities as Aonghus transfigured his synth into a blaring banshee –
Wow! doesn't begin to cover it.
-Michael Rodham-Heaps-