Electrowerkz, London
13 May 2016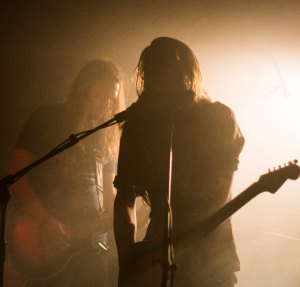 It's Friday the thirteenth, the day of bad vibes, things going wrong and surreal killers with ski masks. Some people even refuse to leave the house on this day, in case they accidentally fall over a black cat or walk under a ladder. The thing is, you know when Electric Moon are in town, any heavy bad luck nonsense will dissipate in a glow of psychedelic goodness. Even though the skies had turned grey as I made my way toward, Electrowerkz, I knew the music would have a warm glow.
First up is
ENOS
(no, not
Brian
or the stuff you take for upset stomachs), a band I had not really come across before, so it's always good to witness something new. Their sound mixes
Beasts of Bourbon-style blues riffs with almost Hawkwind-style space rock
and all within one three-minute song. Vocalist
Chris Rizzanski
has a touch of the
Tex Perkins
swagger about him on stage as he seems to be dragging every word of each song out from the depths of his soul.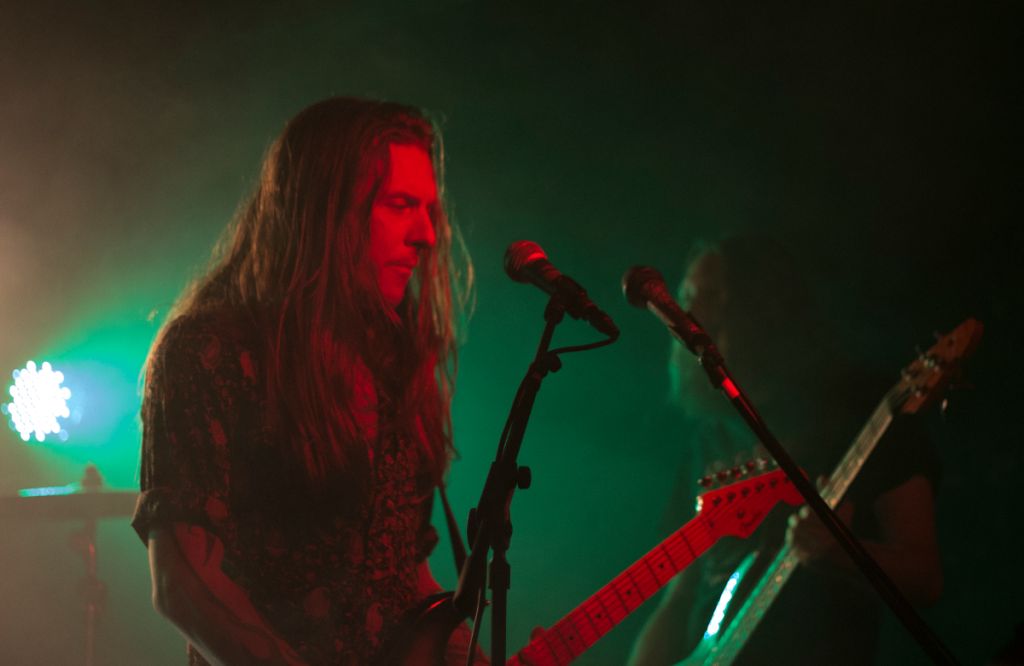 Some songs seem like a blinding flash of light, like
The Stooges
on speed; others feel like they have been
dragged up from the Delta by some acid casualty
.
Dave
 the photographer says that they remind him of
Thee Hypnotics
and I kind of see why, because even though you could label this as stoner rock, it has that garage Sixties vibe in there as well. It's like the
MC5
 are trying to play "The Glorious Om Riff". I love it when bands can't be pigeonholed that easily, and as each track starts I get about a dozen different ideas of how to describe what they do. But this Brighton band really do pull out all the stops and make a fantastic opener for the evening and help to banish any residual bad Friday the thirteenth vibes.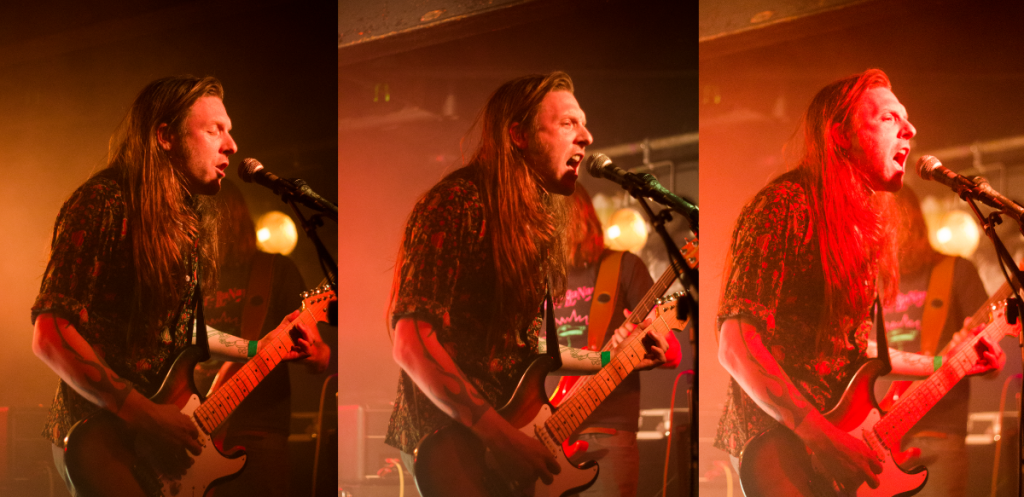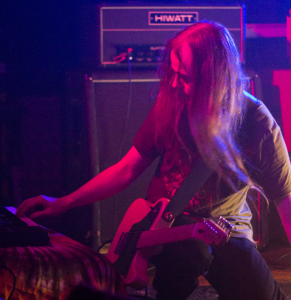 The place is getting hot and sticky by the time Electric Moon hit the stage. After a brief tune up they are away, with Sula Bassana's echoed guitar filling the venue and almost Manuel Göttsching-like as it blissfully wafts around like some Nag Champa incense. Komet Lulu's bass hits in and picks up a riff that grounds the track as well as give it its freak-out rhythm. Marcus Schnitzler's drumming starts with subtle Nick Mason cymbal crashes before he takes up the beat and heads into a perfect motorik section that drives the track ever forward.
As the guitar builds in pace and loudness, a break out of hippie dancing at the front gets the crowd moving and swaying to the music. The piece moves through
pure planetary cosmic wavelengths to total head-down stoner groove
. If there are ever points when the guitar sounds as glacial as Mars' polar cap, then Lulu's warm bass riffing keeps the music grounded within the warmth of planet Earth. Electric Moon's music constantly ebbs and flows, and it seems at times to take you to the brink only to pull you back again to safety.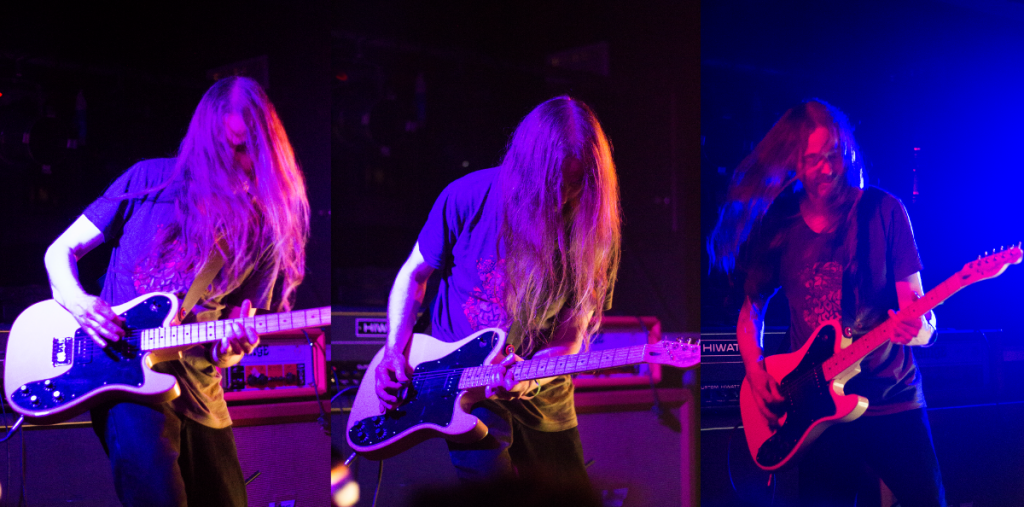 As the first number finishes, there is a massive round of applause. The second track starts with some synth work from Sula that starts off within the realms of
Tangerine Dream
. Slowly this begins to shift gear away from the Berlin School to morph into something with a late sixties
Pink Floyd
sound. It's here again that Lulu's bass carries the main melody while Sula (now back behind his guitar) plays some wonderful, almost
Agitation Free
-sounding guitar while Marcus travels around his drum kit. There's a vague eastern fugue at points that conjures up images of ancient Indian temples in the jungle that have been reclaimed by trees. The music begins to take you higher until you almost feel your feet lifting from the ground with
a mystical cosmic consciousness that shines its rainbow light
into your very soul.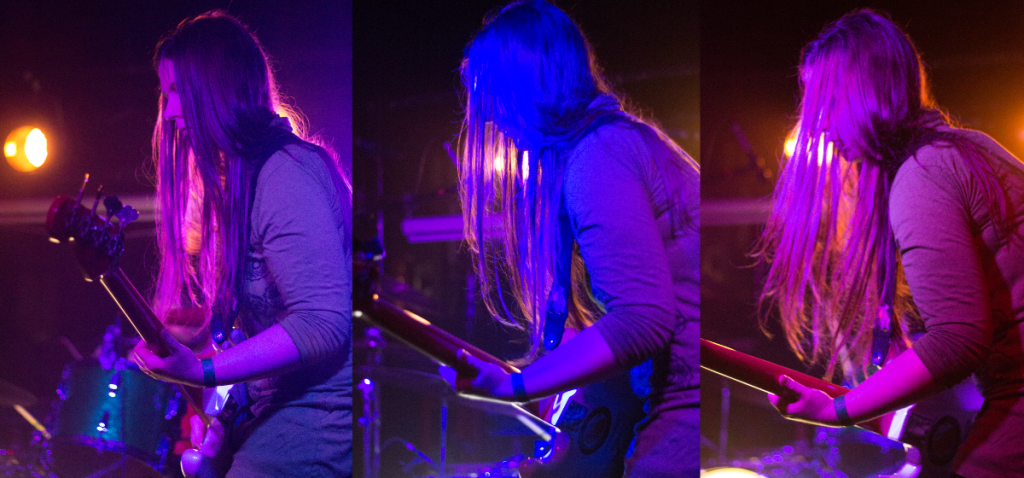 Their third number begins with a wonderful guitar loop by Sula that is the backbone to the entire track. As he layers up sounds, the track becomes bigger and bigger. Lulu's bass becomes trance-like as the big chords smash in in
a swirl of psychedelic sounds and colours
. It's a vibrantly wild piece of freak music that builds into a marvellous far-out climax that falls over itself in a
Hendrix
-style conclusion of feedback and rolling rhythms.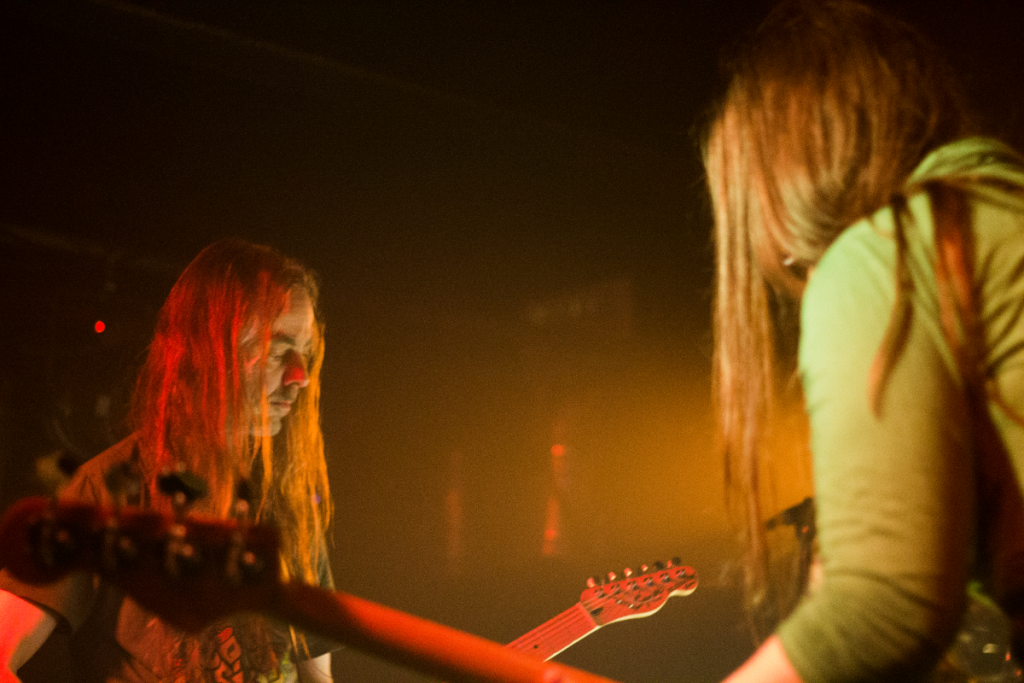 Electric Moon don't visit our shores very often, but when they do they really are a must-see band and their music just makes you feel better for being
at one with the universe and shaking your head to a big wall of sound
.
You see, Friday the thirteenth isn't so bad a day after all, especially with this kind of soundtrack.
-Gary Parsons-