London
18 October 2016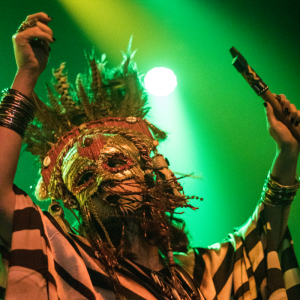 "This is what happens when a band you love gets really popular", my friend says to me as we enter The Coronet Theatre, which seems to be already bursting at the seams with people. The Coronet is an awkward venue anyway, with what seem like labyrinths of corridors in the building leading you to nowhere in particular, so trying to get to where you want to be can be a tad difficult.
And where I want to be at this moment is as close to the stage as possible, because in this venue the further back you are, the more likely you will hearing people's conversations rather than the band as the PA seems to have some limiter on it — so it doesn't really push the sound to the back of the venue properly.
To truly experience
Goat
you have to see them live. Their gigs were/are like tribal gatherings where
the wonderful bliss of their psychedelic music would induce a trance-like shamanistic state
in their audience. However, as their audience has grown, this element of their sound somehow gets diluted in these larger auditoriums.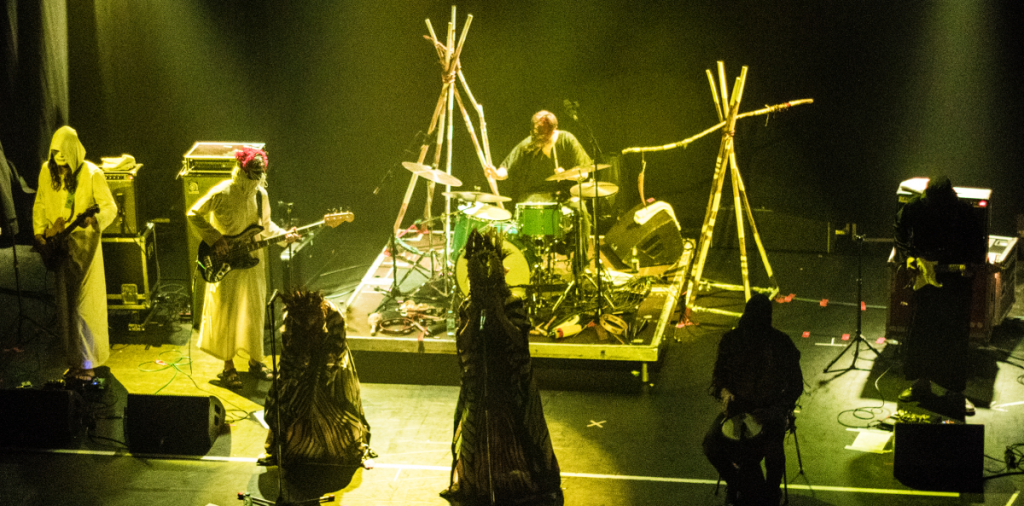 They are in the UK to promote their new album
Requiem
. With its pastiche
Incredible String Band
cover design and a more acoustic, folky feel to the material, I really wasn't quite sure what to expect from the evening. The opening track tonight is "Union of the Sun and the Moon", its Pan pipe-driven riff making it
a call to the dance from the piper at the gates of dawn
. The song feels triumphant and like a blessing on the audience.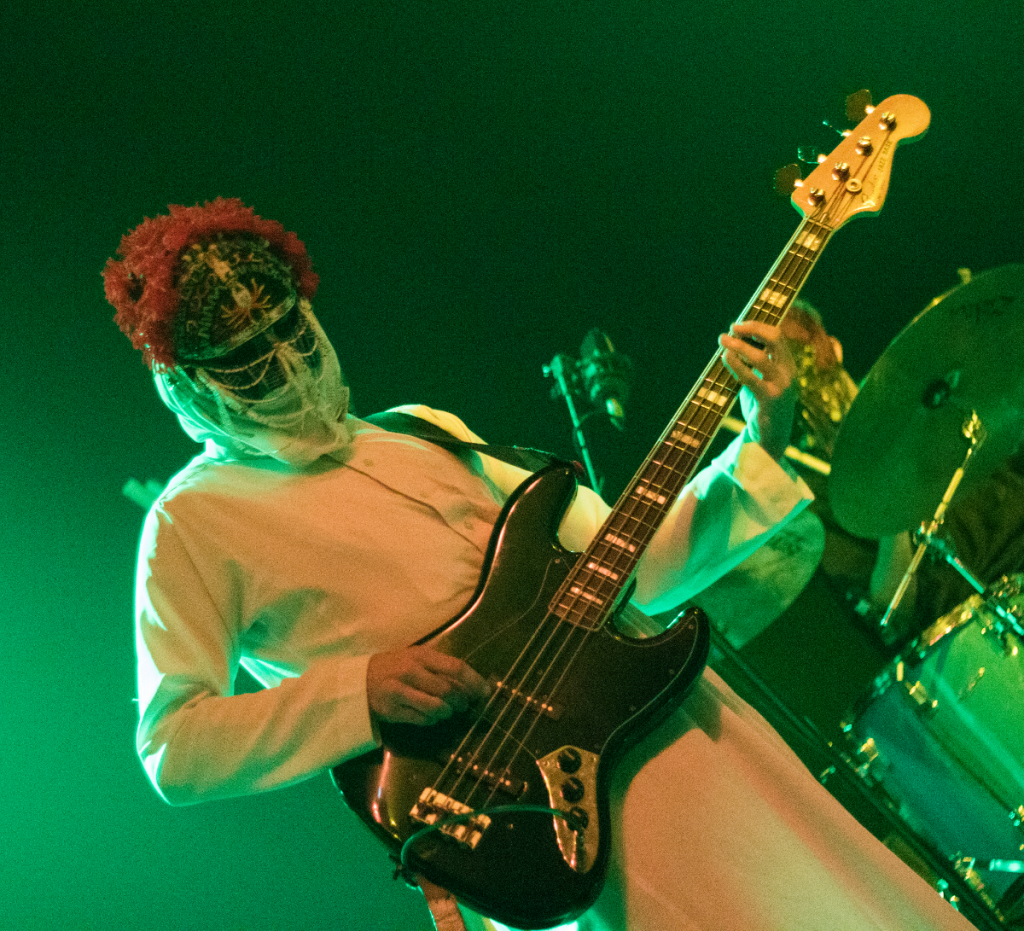 OK, I suppose I should mention Goat's look, which is
a cross between psychedelic Bedouin and something from a bizarre early Seventies witchcraft film
. There is a ritualistic element to their performance and the way they interact with the audience. But most people are really here to hear a good tune rather than to be converted into the strange cult of Goat.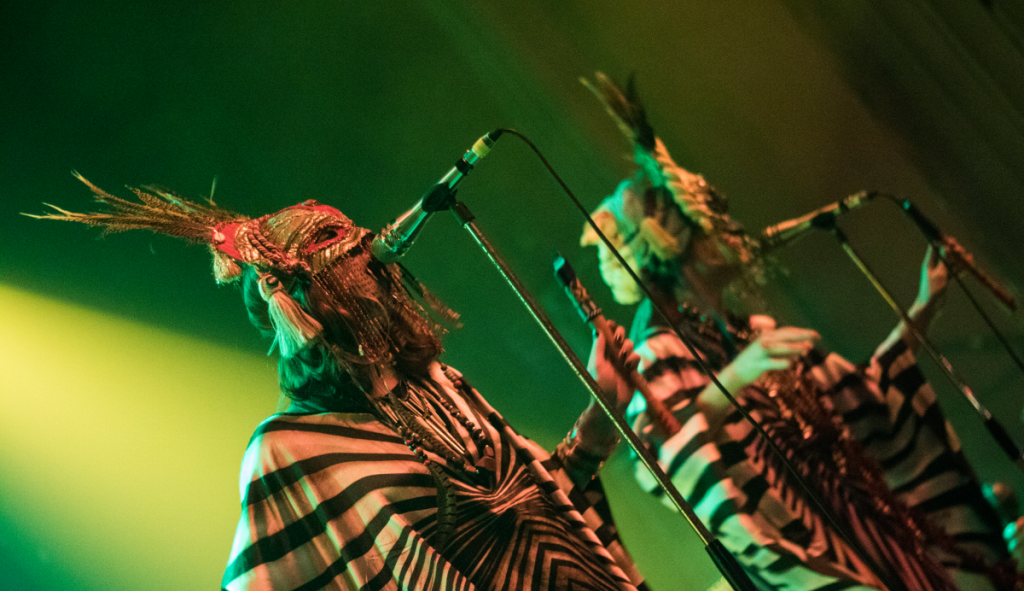 "Try My Robe" follows, and its here that Goat get into their stride.
Tonight they are going to play extended wig-out versions of some of their songs
, with tracks like "Run To Your Mama" heading towards the ten minute mark; but then this is psychedelic music, so it
should
be organically played rather than sticking to its four-minute single edit version.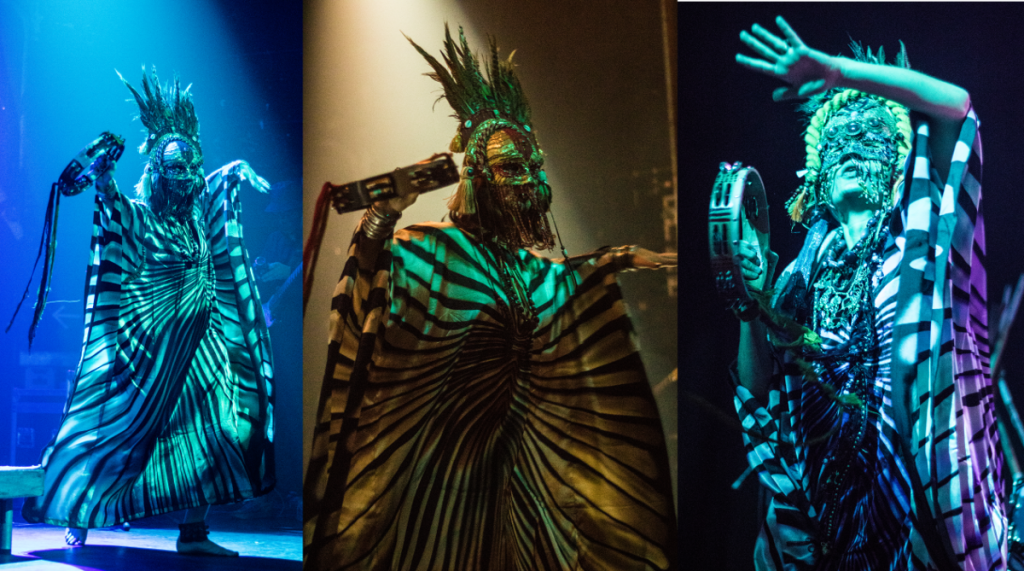 "Trouble In The Streets" is powerful and proves just how well tracks from the new album came over live. The band's performance is perfection musically as
they dart between world music, prog, psychedelia and folk with ease
. The lead guitar work is blissful at times, conjuring up ancient trace memories. "Gathering Of Ancient Tribes" is quite sublime and for a while I forget that there is a multitude of people standing behind me.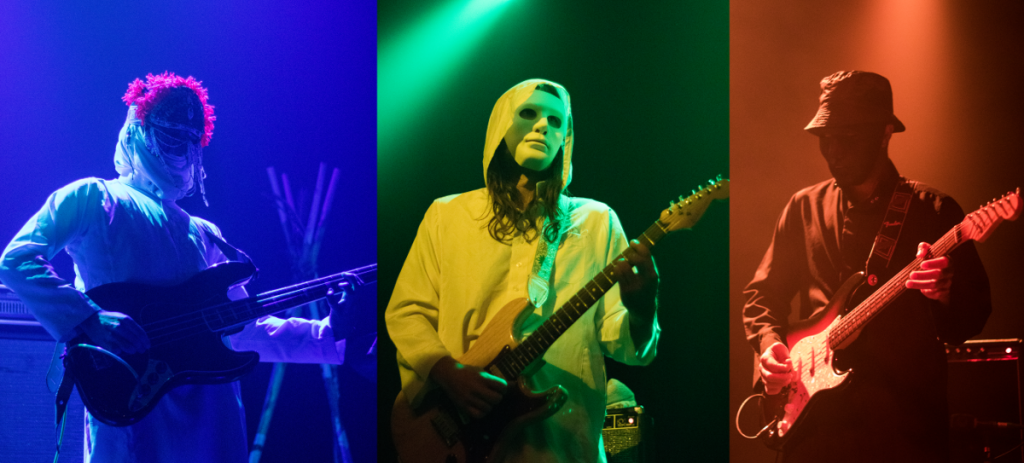 But it's when the band hit into their drone work that they become truly mesmerising. Tracks like "Goatman" have a power to
hold you in their hypnotic spell while they take you on a dance through Arcadian forests of old
. Goat excel at this voyage into their pagan world, one where you worship the dawn; and suddenly you want to become part of their cult.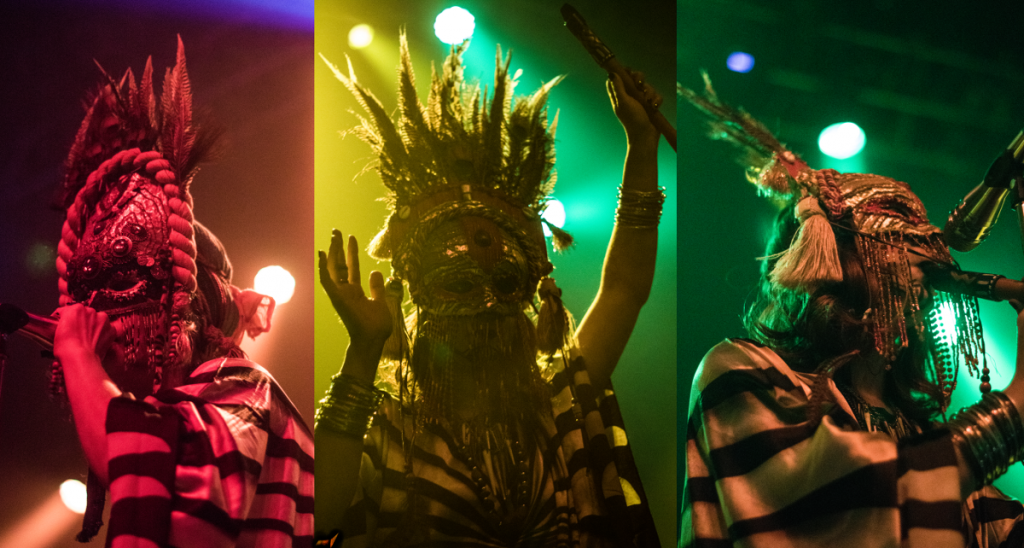 When the final notes of the encore end, the spell suddenly gets broken. You are herded back through the labyrinth and ejected out on to the cold streets of Elephant and Castle where reality suddenly kicks in — as does the memory that there is a train strike on. The only thing making the journey home bearable is the fact that you have spent
ninety minutes at the coven of Goat and the world will never be the same place again
.
-Words: Gary Parsons-
-Pictures: Dave Pettit-