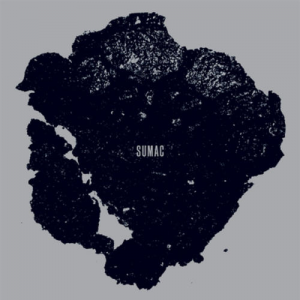 Back in March of this year, Sumac unleashed "Rigid Man" on to YouTube as a taster of what was to come from their new album What One Becomes. Personally, I was very excited indeed, so excited in fact that while listening to the song on headphones on a packed train pulling out of London, I didn't realise that this utter racket was also being played full blast out of my laptop speakers.
It took a good minute for me to look up and clock that at least 30 pairs of eyes were fixed in my direction. But the reaction wasn't the tuts and eye-rolls you might expect from your average London commuter, more a collective projection of terror – as if they'd been
forced to confront something they couldn't quite fathom
. Embarrassing for me, obviously, but it was a helpful reminder that to all but the most hardened noise fan, this new Sumac album is about as heavy as songwriting gets. Cast your mind back another twelve months from my public
faux pas
, to when Sumac released their début
The Deal
. It was the end result of vocalist/guitarist
Aaron Turner
's songwriting as he tried to put together
a band as organically heavy as possible
. Considering Turner was/is a key player in
Isis
,
Old Man Gloom
and
Greymachine
– it was a lofty goal. But bassist
Brian Cook
(of
Botch
,
These Arms Are Snakes
and
Russian Circles
) and drummer
Nick Yacyshyn
(of
Baptists
) completed the picture in Turner's head.
The Deal felt really new and was one of best heavy albums of 2015. But with What One Becomes, Sumac have made their début sound almost puny in comparison. This is a jaw-dropping step-up; the players have had time to bed-in, making this album feel like a much more cohesive effort and less like three people's side-project.
Opening track "Image Of Control" starts with three minutes of hoarse yelling, guitar noise and free-metal drums before embarking on a whole range of dynamic shifts. It takes in sparse guitar breaks, multiple build-ups, savage guitar stabs and double-kick drum carnage. These shifts set the scene for the rest of the album, where every song goes all over the shop stylistically. Ideas are rarely repeated, and improvisation plays a key role at numerous points too. This does mean the songs can be a little difficult to tell apart at first. Although each of these five tracks here are very strong individually, this is an album that's more than the sum of its parts. It's most rewarding when you
set aside an hour out of your life to just sit down and listen to it
.
The aforementioned "Rigid Man" features a guitar solo so fucking heroically violent and atonal it's almost laughable how committed the band are to their ultra-heavy gameplan. Turner's guttural roar/growl/bellow is especially effective here too and you can easily picture him doing his full-body headbang between yells. Rarely does music convey such physicality from the band members.
The album's real highlight is the 17-minute "Blackout". It's a slow burner that starts off about as stark, ugly and uncompromising as can be, then after numerous twists and turns throws a total curveball. Sumac reveal that they do have a beautiful side too. The bouncing rhythm and rolling riff the track plays out with will take many familiar with
The Deal
by surprise. Its joyousness really
punches through the otherwise unrelenting mass of nihilistic heaviness
and tension that makes up the rest of the album.
Best heavy album of 2016? It's really going to be hard to beat.
-James Barry-