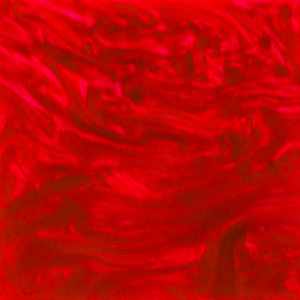 A spectral, dream-inducing five-piece from Estonia is not what I was expecting to be listening to, but that is what Holy Motors are and this, their first album, is a thing of rare beauty.
Having formed in 2013, the band have trickled some 7″ singles out over the last few years, but here we have their début full-length record. From what I can see, Estonia doesn't appear to have much in the way of desert, so the band have produced their own parallel world, the sound seeming to drift effortlessly from their assembled guitars and from the wonderfully sultry tones of singer Eliann Tulve.
Coming in at a little over thirty minutes, these eight tracks seems to have been created in the windborne shadows of some unnamed and remote moonlit desert town, with Holy Motors playing in the lean-to of the deserted cantina. Nobody is watching them, but their sound drifts out across the wide open spaces, giving solace and comfort to those lonely souls traversing the land.
The guitar sounds are stark and resonant on "Honeymooning" and the gentle shuffle of the "Blue Hotel"-like rhythm are the perfect accompaniment to Eliann's vocals, which are just divine. They are deep and sonorous and have a mysterious drift that somehow demands attention in the most unobtrusive way. "I am alone in the valley", Eliann intones on "Valley", "looking for a girl I'd like to marry". This simple cry of loneliness set to the bare bones of acoustic guitar is quite affecting, as is the beguiling subject matter. Is she really searching for a female soul mate or is this just a question for the those voiceless wanderers lost on the road? The rhythm feels almost too heavy for the song to carry, but its simplicity is just enough to frame the voice, which at points
echoes the gentle wail of a steel-strung guitar, seemingly hanging in the moonlight
.
Eliann's voice is one of those rare things that make you stop and pay attention. There are obvious comparisons to Hope Sandoval, but for me, Eliann Tulve just has the edge. It is just that touch deeper and there is a beguiling monotony that I just can't put my finger on. Every now and again, I come across a voice that I would like to be serenaded by, and this is one of them. There is a lot of solitude on Slow Sundown, but where on some albums this is a cause for pain, here I think it is a question of choice. There is a doomed romanticism to this chosen path.
"I drive alone at night", Eliann tells us on "Silently For Me" and the sound of the band captures that essence of those times when the world seems to have been made just for us. Taking our slow but sure journey along deserted roads, the moon and the stars illuminating the way, as all around us are hills and valleys that seem to warm to our subtle presence. There is heavy reverb and a change of tempo on "Signs" as the
dust is shaken off and the guitar shimmers like a distant heat haze
; even the guitar solo and breathy background vocals drift in and out of focus as if suffering from heatstroke. It is only the subtle drums with their lively cymbal washes managing to keep things on course. Elsewhere, there is a measured twelve-string solo on "Sleeprydr", the notes resonating and seeming to hang in the air like so many shafts of sunlight, dust motes dancing in the faint breeze. "Outro" brings to mind early
Calexico
a little bit;
the space between the notes, the effortlessness so warm and sleepy
. The band knows that they are very fortunate to have found Eliann, and so the songs are arranged in such a way that there is space around the vocals, allowing them to stand out without being smothered.
I know that there has been quite a resurgence of this kind of sound over the years and it takes something special for a band to stand out, but Holy Motors do just that. When I first listened to Slow Sundown, I thought they would fit into a slot at the end of the new series of Twin Peaks, but on second thoughts I am not so sure. The sound is too subtle and reflective for that harsh environment. That run-down cantina is much more suitable for an audience, nursing a cold cerveza and gazing toward the distant horizon, lost in the warmth of the sound.
-Mr Olivetti-