Bristol
23 February 2015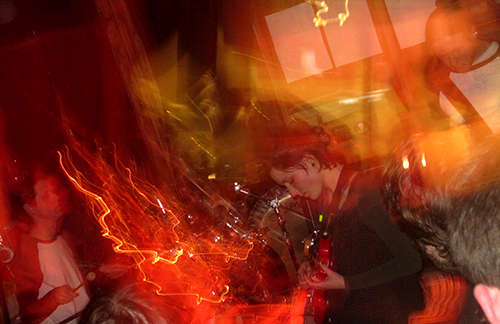 From the IYABE's screamy staggering starts, I was expecting that riot grrrl action to continue, but it was quickly evident these weren't one-trick ponies, but a dynamic beast, dissolving onto something more deliberated, atmospheric, flitting happily between spindly trip-hops, brooding frustration and a whole lot else.
They fitted themselves around an array of spooky pre-recorded landscapes that exploited that soulful vocal exploration to the maximum with a sweet liquorice
Zola Jesus
-like lilt that leaked on through most of the set, not to mention those broody double drums that give me the "Play Dead" shivers. Everyone swapping their instrumentation between tracks, the vibes best relished when plenty of welly was put behind it all, stoking the frustration into
spikey bursts that at one point coincide beautifully with the blaring headlights of a passing bus
.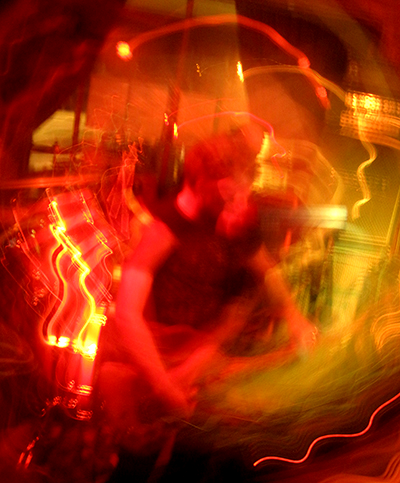 Just when you thought prog was confined to a few old blokes bemoaning the price of King Crimson LPs at the local record fair, out pops a vital injection to the genre in the form of Bristol's very own Anta. Man, they cut up some seriously tasty angles that night. Gut-churning bass and rib-slamming drums holding a writhing momentum whilst the guitar and organ filled the beast with plenty of squirming contours and towering ascends, then suddenly breaking it all down in a slow Carlson-esque manner, holding diamonds to the sun, appreciating the drifting fragments.
The foursome wavering with intent, then suddenly chewing it up into another tight ball of energy chased by some fearsome percussives, the bassist facially mimicking the forces they all flung around those pinions. The organ's burning insistent figure of eights like a dog continually chasing its tail,
a vortexing undertow pulling into the explosive heart
. A theatrical pounding that bent its head into some
Goblin
-like twilights, sending out nimble contrasts that were in turn swallowed by the effervescent need to wig out some more and unburden the love.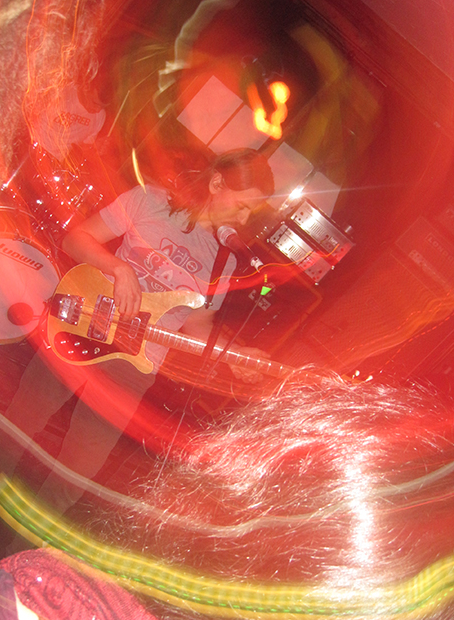 After a delay in tinkering with the sound mechanics and much Slavic muttering, stars of the show the Croatian band
Seven That Spells
were soon burning a furious display of guitar overload and dark-age Carpathian chants. Think
Mainliner
given an eastern European slant and I'll be right on the money. The powerhaus of a drummer hopping all over it with an infectious enthusiasm stoking the full-on vibe to even higher temperatures, further
fuelled in curl-e-qued spirals and sky-kissing ascends
. A colossal roasting that seemed to gnaw at the fireplace's taxidermy and had me retiring to the cosy armchair at the back to sway along, like a true denizen of rock.
-Michael Rodham-Heaps-