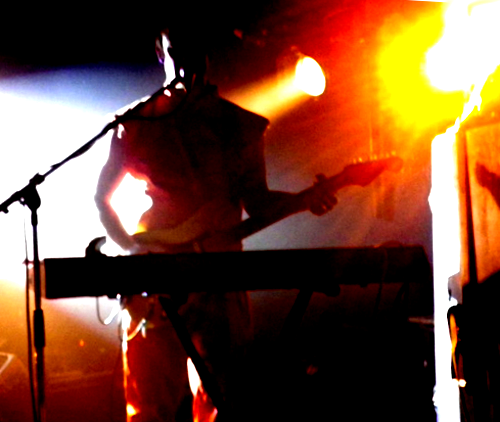 Elektrowerkz, London 8 November 2014
One can learn a lot about two bands from their inter-set changeover. Here in the black box of Elektrowerkz, surrounded by dressed-down men with beards and a few women too, we are watching AK DK remove a lot of equipment.
There are two drum kits in there, a couple of synths with reassuringly wooden sides on tables covered in lots of other associated junk; and then behind them there's that big modular system with a fetishistic dial-like module that has been cycling all through the set. We're not even sure that it did anything but it looked kind of cool, so you definitely would leave it running if you'd bothered to drag that piece of furniture along to a gig.
For
Continue reading Trans Am / AK DK (live at Baba Yaga's Hut) […]