The Lexington, London
5 November 2010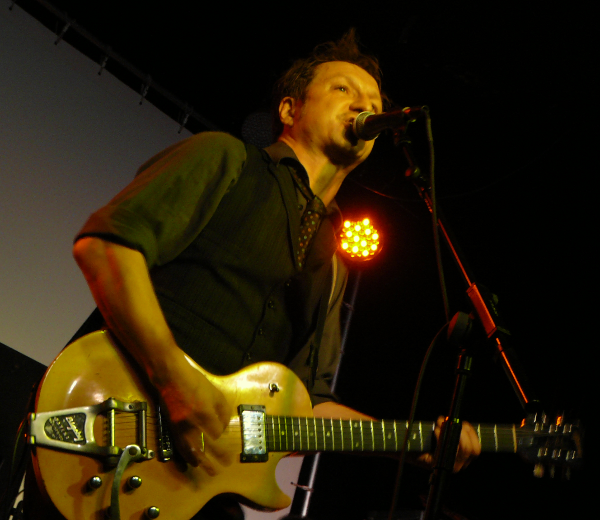 As a night taking its title (Death to Trad Rock) from John Robb's book about the Eighties underground music scene in the UK, and  held on the 405th anniversary of the gunpowder plot to destroy Parliament, it's not surprising that there's an atmosphere of challenge to the status quo (and perhaps especially Status Quo) in the air, though the music is drowning out the massed fireworks in the night sky outside.
Monkey Island certainly like to stir things up, dragging five decades of rock'n'roll through the dirt along the way to provide a fiery musical education in everything from punkish blues to folky hardcore. Their songs are angular, disjointed, smart and often shit-kickingly great. Pete Bennett runs rings round his Gibson, shredding and twanging, buzzing and stabbing the guitar and kicking his heels like a besuited punk flamenco garage rock guerilla. When they close the set with a storming rendition of a sharply-tightened "Barbary Coast," the trio take an already spiky song into that great haven of angry Britishness, metal, and ramp up the amps until they growl.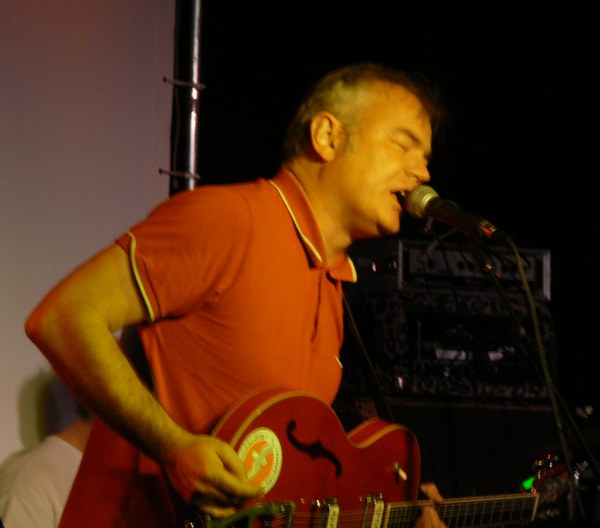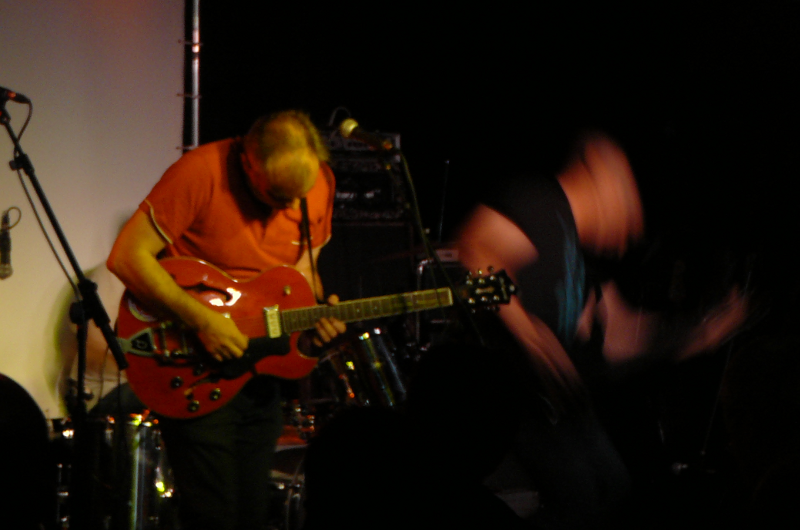 The Wolfhounds' return to the London stage is one which immediately brings to mind the sights, sounds (and smells, probably) of Camden's long-since commodified music scene in the Eighties and early Nineties, while also crashing back to the indie jangle and feedback scrawl which C86 and beyond loved so much. Dave Callaghan is still the astringent frontman he alwas was, in both The Wolfhounds and the groovier Moonshake – and starting a set by telling the audience to shut up is always a good idea. His delivery nags at the comfortable mores of late Twentieth Century life, and while there's still plenty of relevance to found in the pugnacious blasting of mundanity, there's perhaps something about the music for the bulk of the Wolfhound's set which has stuck in an era which maybe made more sense at the time (jangly indiepop revivals notwithstanding), like the funky drummer samples which seemingly peppered every NME-friendly remix for at least a decade.
But then they let rip for the final number, and Callaghan excoriates and elevates skyscrapers to the full-fat fuzz sound of a band who had dipped into the same freeform rock'n'roll gene pool as Sonic Youth and Dinosaur Jr. There are at last moments where they hunch over  incendiary guitars, and welcoming noise overcomes the sensation that some of The Wolfhounds' earlier set was teetering at the brink of inchoate irritability.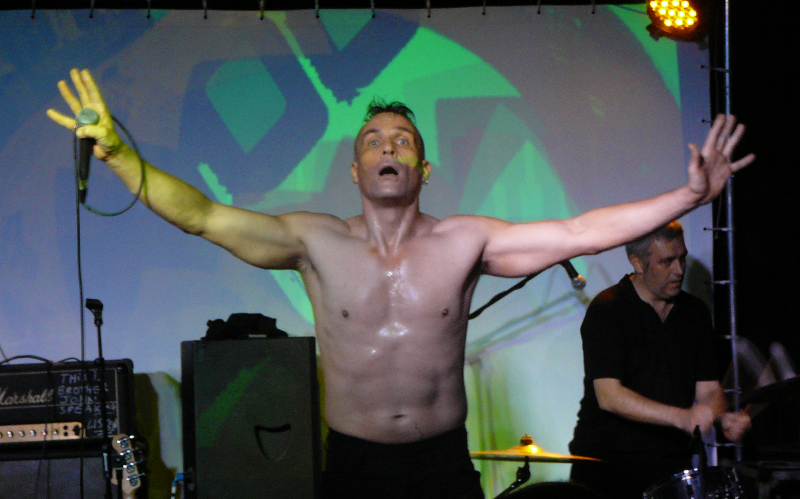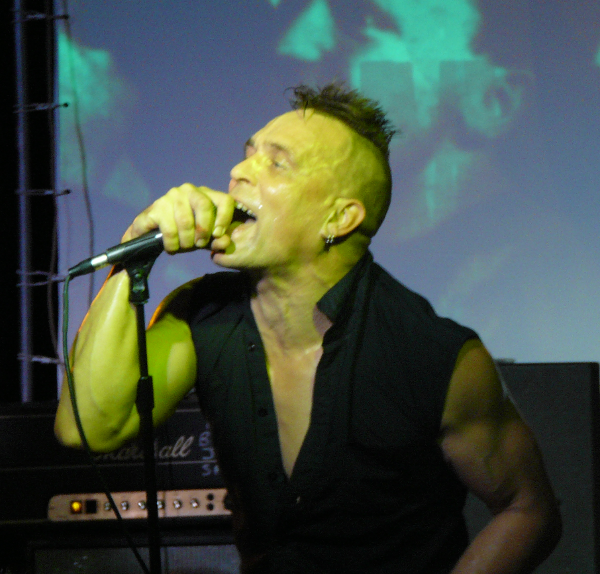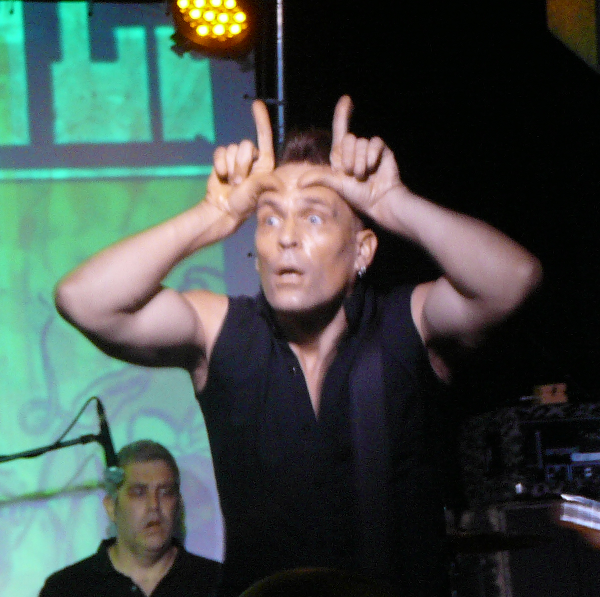 On the other hand, The Membranes are definitely out to make the audience pogo if they possibly can. So when a (mostly) middle-aged moshpit develops, it's somehow something to be grateful for in an age of Liberals-enabling-Conservatives in coalition power? When Robb strips off his shirt, or gurns and glares wild-eyed like he's seeing a different reality to most, or makes like he has devil horns instead of fingers, it's equally gratifying to see someone (and his band) full of enough righteous energy and humour for a band half their age (or more).
With his inverted hand-brush mohican, engaging attitude and frenzied stares, Robb is about as good a poster geezer for the resurgent wave of punkish insurrection as could be asked for. So its only a gig, significant date or otherwise, with loud guitars, well-rehearsed brashness and black-suited demeanour from the rest of the band (most of whom are actually members of Robb's latterday band Goldblade) – but The Membranes come over as sufficiently literate and self-aware to make their rabble-rousing truly, enjoyably, anarchistic; even if the rabble in question possibly spends more time tutting at stories (some written by John Robb, of course) in The Guardian than trashing globalised brand stores at G20 demos. But there's one strange circumstantial matter to be dealt with tonight which demonstrates both the band's sudden relevance, and the unusual – yet particularly post-modern – way in which the line between establishment figures and rebellious music has become strangely blurred yet again.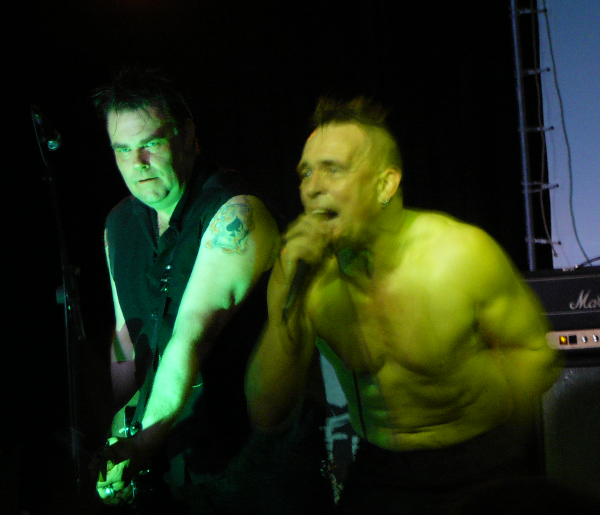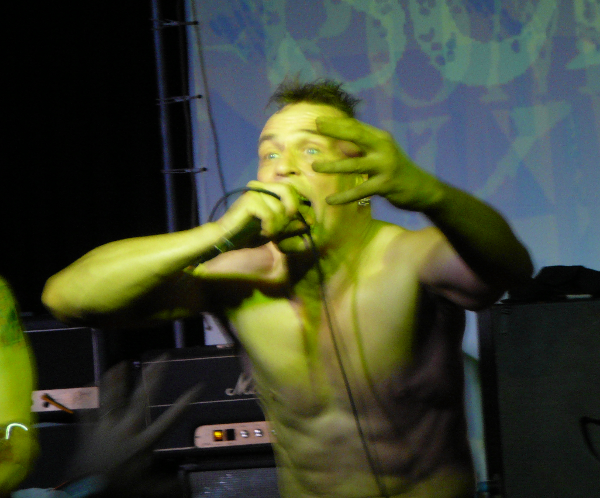 In response to the rather self-satisfied media shitstorm of reports that one of the police marksmen who shot barrister Mark Saunders during the armed confrontation at his Chelsea flat supposedly inserted several song titles into his evidence at the inquest into Saunders' death, Robb pulls on a guitar with "Fuck My Old Boots" scrawled across a strip of gaffer tape; and then they play it, with gusto and particular emphasis on the "Fuck 'ems" in the breakdown. This couldn't have happened at a weirder time for The Membranes, but how suitably it slips into the revisiting of Eighties as Teens, with a voraciously big-business Conservative Party (and their lackeys) in government again and a broad-spectrum assault underway on public services.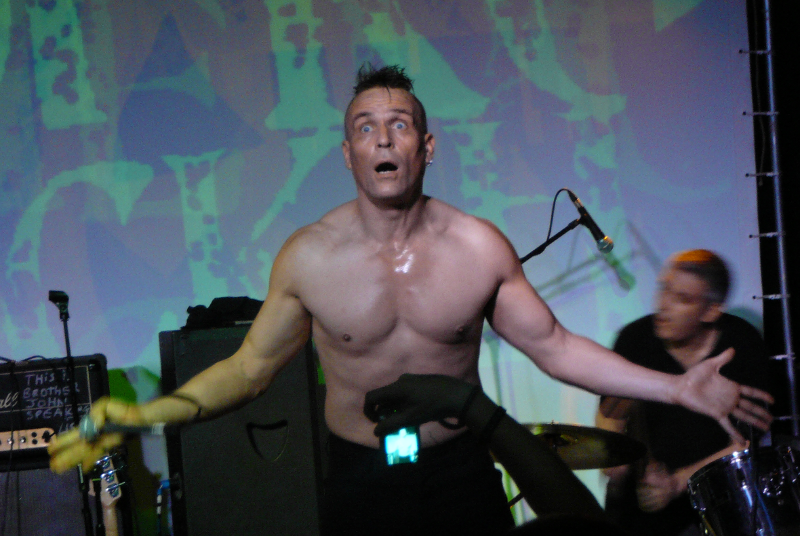 It's a commonplace that the ConDems have bought back the vicious free-marketeering of the Thatcherite era with a vengeance, and so therefore the corollary is that the time for a good old-fashioned political punk has never been riper; and it's a safe bet that when Mrs T finally wheels her way off this mortal coil that the Membranes will be playing at a farewell and good riddance party somewhere in a corner of England that is forever glad to stick two horned fingers up at authority. However futile that might be, at least it's a gesture.
-Linus Tossio-