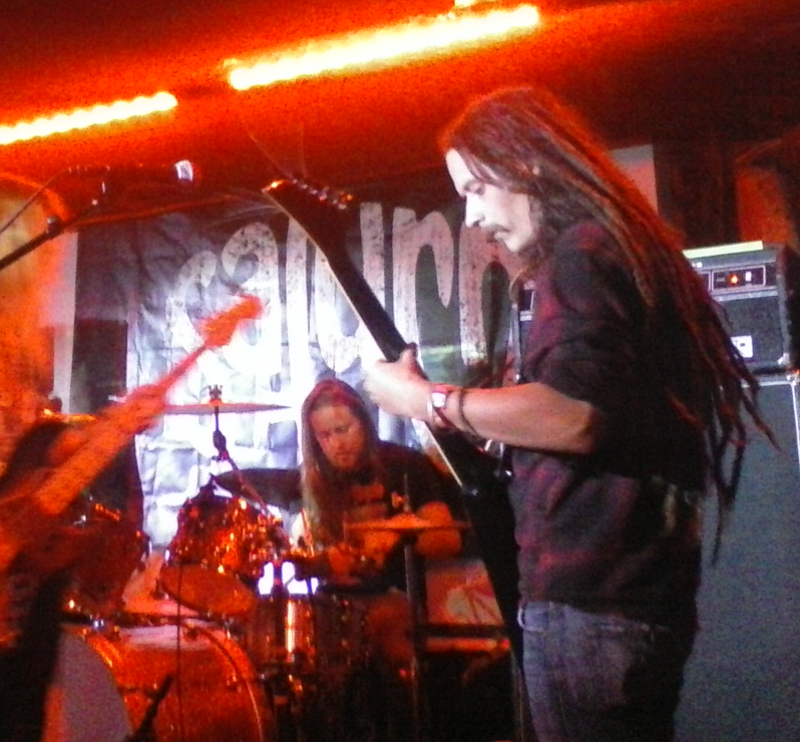 London 3 September 2015
I cling unto the burning Æthyr like Lucifer that fell through the Abyss, and by the fury of his flight kindled the air.
Aleister Crowley
It had been raining for days. Every morning for the last week I awoke to the sound of water beating against the window. All it needed was the tolling of an iron bell and the first massive chord of "Black Sabbath" to make the mood complete. The night before the show a lightning bolt had struck my house. I was beginning to wonder what kind of omens these were and what they portending for Lucifer's first show on UK soil.
First up is another band making their UK debut called Saturn.
> Print this
Continue reading Lucifer / Galley Beggar / Saturn (live at The Borderline) […]