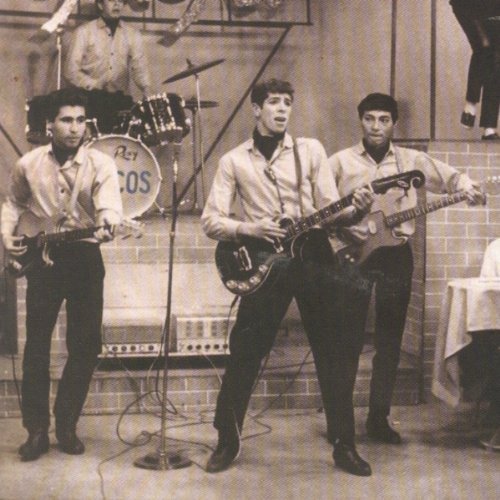 Mid-Sixties garage rock seems in retrospect to have been a grassroots movement on a truly global scale. Forty-five years on, obsessive labels like Munster and QDK Media are still unearthing lost curios, originating from ever more remote and unlikely locations. Who'd have thought that healthy garage scenes thrived in Cambodia and Iran? In comparison, Peru is pretty mainstream by now, a number of compilations having documented the vibrant South American scene over the years. Much of the stuff that surfaces these days is unsurprisingly a bit second division, but the groovy cats at Munster have stumbled across a little gem with this collection.
¡Demolición! comprises the entire recorded output (all six singles!) of Lima's most disturbed delinquents, Los Saicos (…and I didn't need online translation to figure out either group name or album title!). For the purists (and really, who else would be interested?), the release comes in the original format of six 7" records as well as the less sexy CD and download options. The twelve tracks were all originally released during 1965 and 1966 and show a spirited primitivism with admirably little development between debut single "Come On" to farewell hit "Besando a Otra" a year later.
Munster's claim that Los Saicos make The Sonics sound like Simon and Garfunkel is something of an exaggeration, and to talk of them as being as seminal as The Stooges or Rocket from the Tombs clearly displays severe enthusiasm O.D. All the same, for a hitherto undiscovered garage combo, they certainly seem to have been very good and must have really rocked live.
Anyone with affection for the wilder end of primitive garage (and who hasn't?) will find much to love on ¡Demolición! and will be more than happy to file it lovingly alongside their Monks and Sonics platters.
-Alan Holmes-