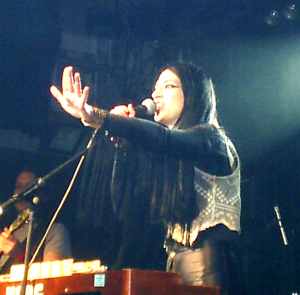 London
28 December 2013
So who would have believed all those years ago that a small British label focusing mainly on doom music would last all this time? But by the time I went to the last anniversary show a few years back at the ULU it was obvious then that the scene had grown and the blood lust for this type of music hadn't abated. In the pub across the road I heard some good things about Friday night's show with Uncle Acid and the Deadbeats headlining, so I couldn't wait to get into the venue and experience what tonight's acts were going to do in their time slots.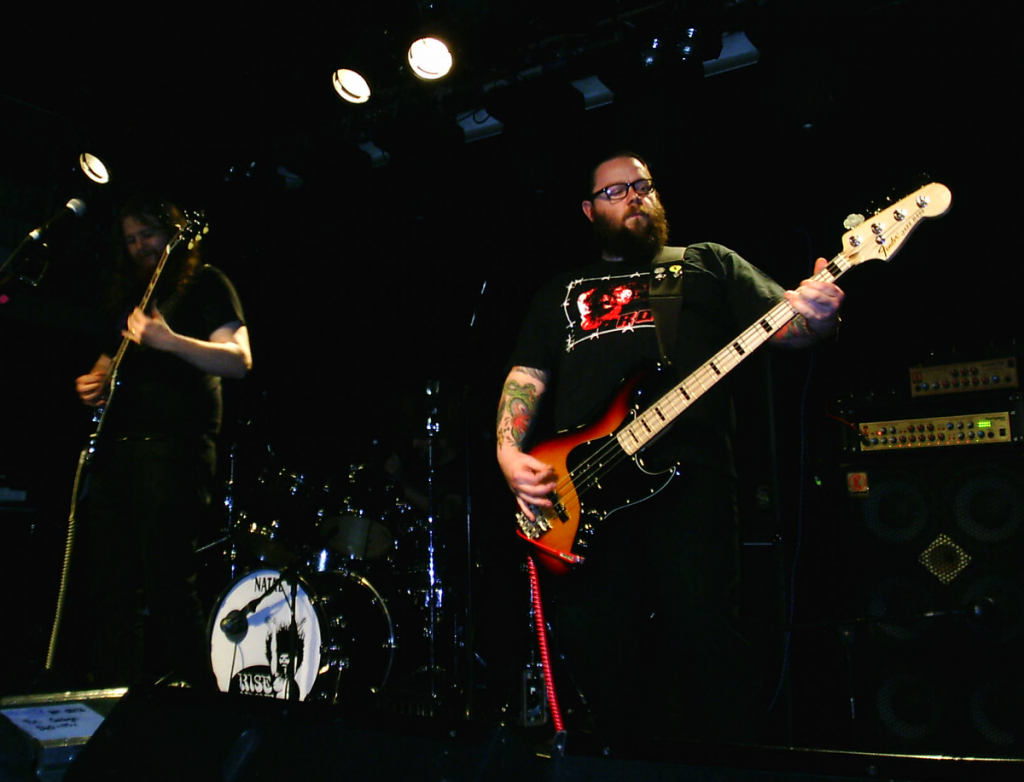 Age of Taurus
were up first, playing tracks from their first album
Desperate Souls of Tortured Times
. As the opening chords pummelled in I knew I was in for a great evening.
Toby Wright
's band seemed to enjoy what they were doing, hurling doom and NWOBHM style riffs around that had not only melody but some atmospheric chord breaks as well. This was
a master-class in what a good heavy metal band should sound like
. Massive riffs and killer lead lines, the only bad thing about it was that their set seemed so short. They are a band I must see again live and also pick up their album at some point too.
There seemed to be quite a few fans from around the globe there to see Sweden's Troubled Horse. They were the only band on the bill I had not heard before, so had no idea what to expect. Trading more on the '70s heavy rock vibe and similar in vein to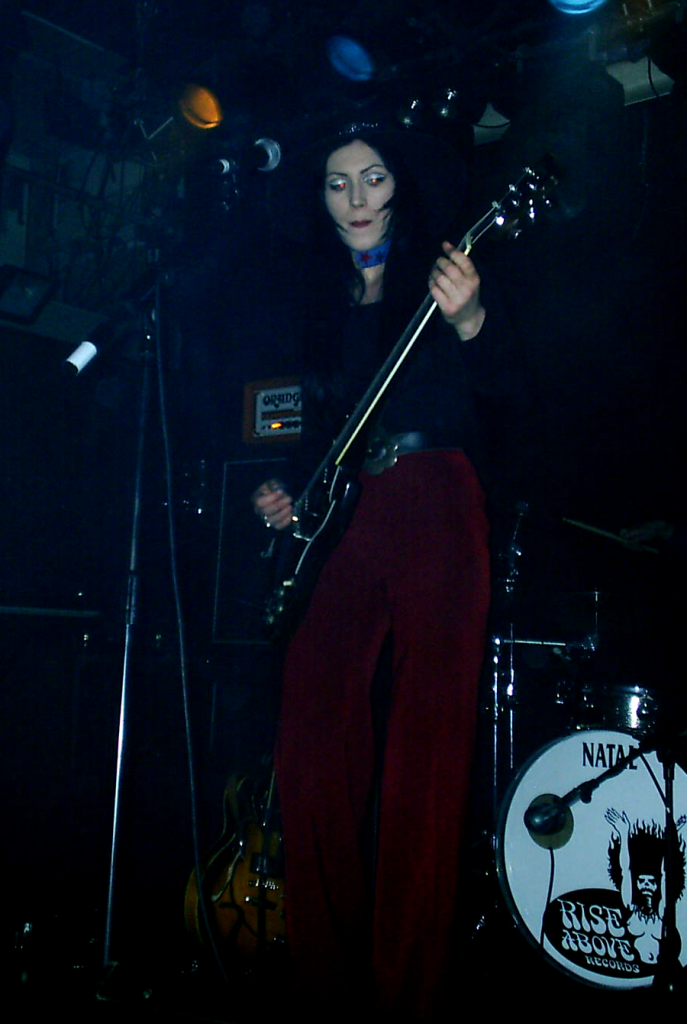 Graveyard and Witchcraft, Troubled Horse grabbed the audience with some fantastic barraging of riffs and head-swaying orgasms. Vocalist Martin Heppich put his all into his performance, swinging his mic like a madman and ploughing his way through the audience whilst in full throttle. Some of the tracks reminded me of early Pentagram, but that was certainly no bad thing. Lead guitarist John Hoyles plays some wonderful, inspired leads reminding me at times of Budgie's Tony Bourge in their intricate and melodic nature. They certainly got the crowd moving and some frantic head-banging going on. They were the nice surprise for me of the evening and with tack titles like "One Step Closer To The Grave" I would certainly advise anyone to check them out.
"And now for something completely different," is how 
Purson
singer
Rosalie Cunningham
introduces the band's set. After a bit of guitar trouble during the opening song, they reclaim the show as theirs by playing a sparkling set of great tunes. "Spiderwood Farm" gets the crowd going as Rosalie guides down the dark alleyways of this strange place. A song that is introduced as "A new track"starts off with
the kind of stomp that wouldn't be out of place on an old single by The Sweet
before it dissolves into a
Doors
-style middle psychedelic workout. The set closes with the classic "Twos and Ones"and a well deserved cheer from the crowd. I've been a bigger supporter of this band here on
Freq
since I saw them support
Comus
and then later
reviewed their debut album
and I still highly recommend both the album and especially seeing the band live.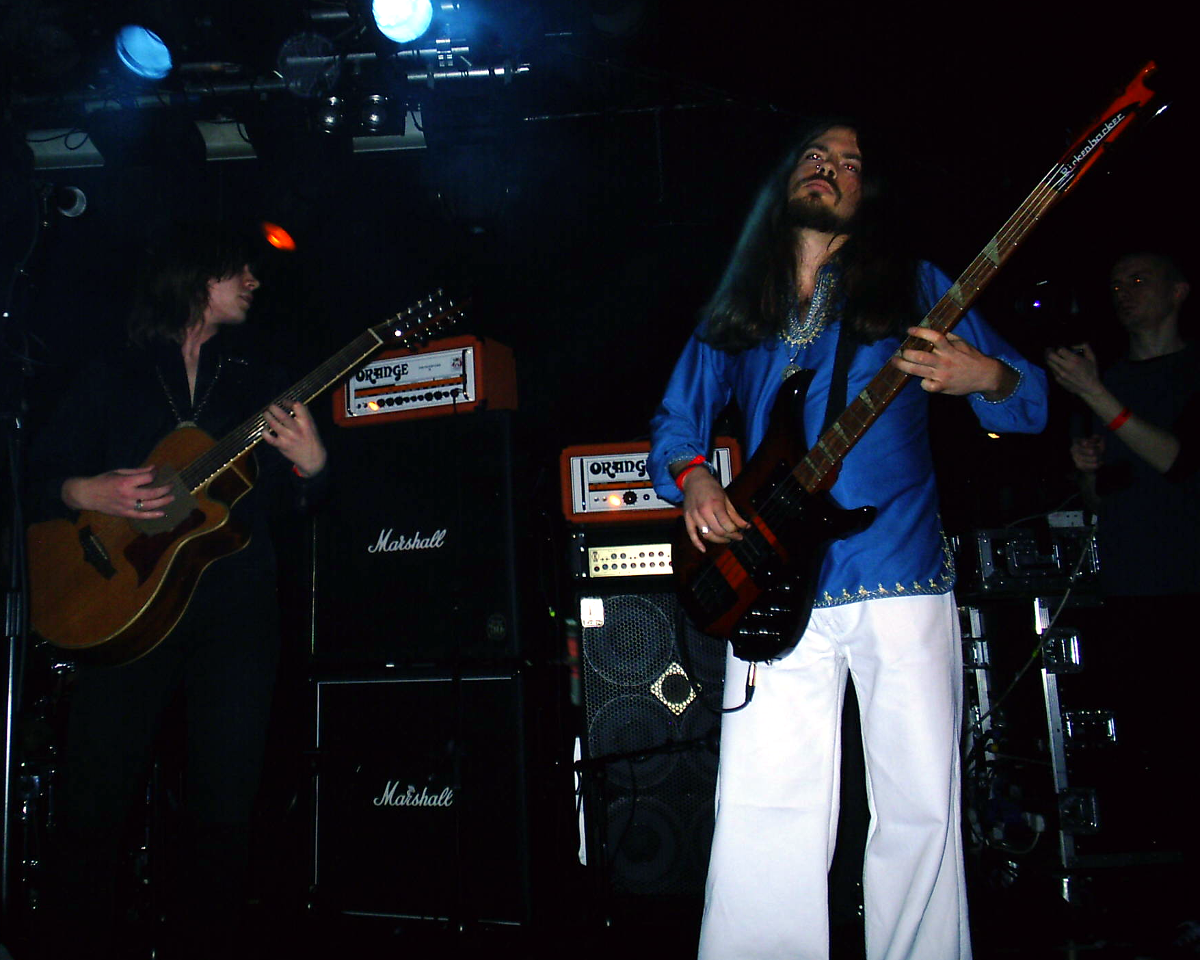 This was to be Iron Man's first ever UK performance and the audience, some who had waited twenty odd years for this event, were certainly ready to embrace them as the band took the stage. The first thing that strikes you is vocalist and man mountain Dee Calhoun, who fills the stage with his presence. The second thing is the amazing guitar tone that Alfred Morris squeezes from his axe. Its part Tony Iommi, part Hendrix, but it also shreds as well. At times they remind me of Black Sabbath trying to play Slayer via Pentagram. The songs smash forth against your skull but still manage to be things that you could sing along to. Dee gets the crowd to chant, cheer and head-bang as if he's playing a massive stadium rather than The Garage. The crowd love them and they crunch away until their time slot is finished where they end on a massive cataclysmic chord.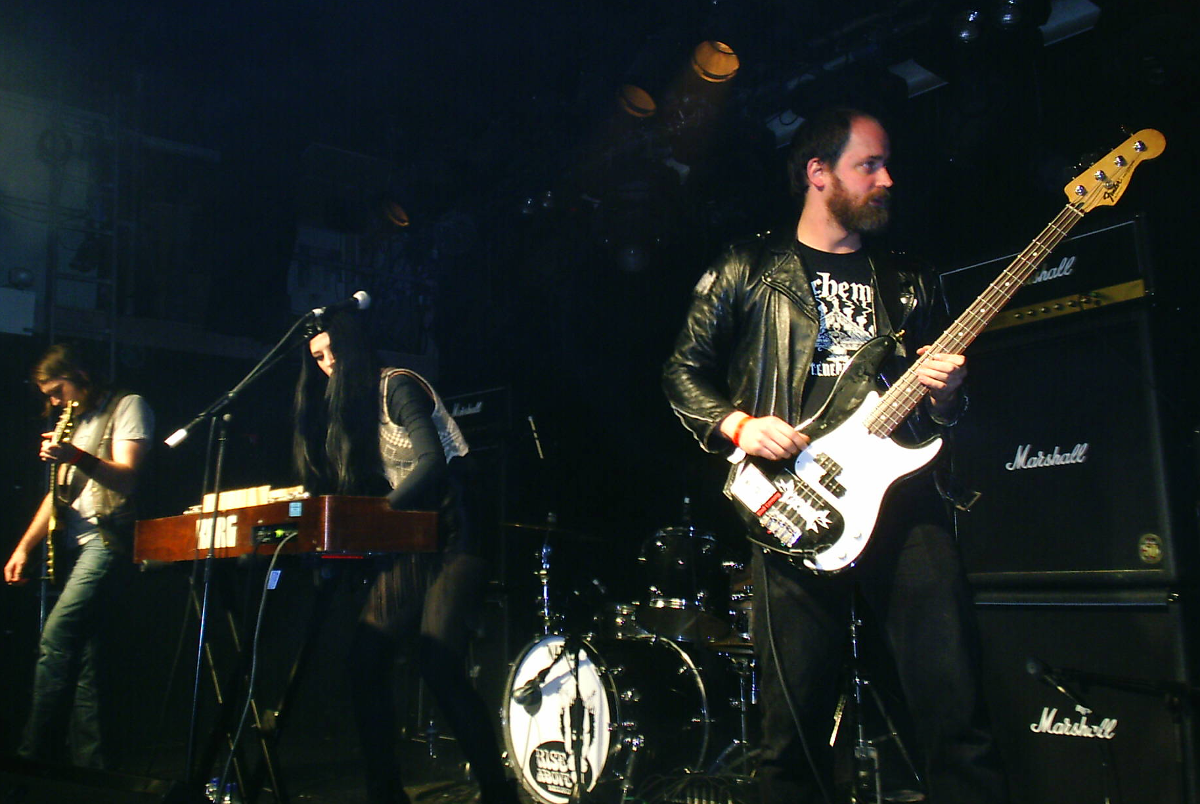 I have been lucky enough to see 
Blood Ceremony
every time they have played in the UK and knew that their powerful occult-inspired songs would be a great ending to tonight's show. Focusing partly on material from their new album
The Eldritch Dark
,
Alia O'Brien
and the band weave a dark spell over the audience. However, there was still time for classics like "I'm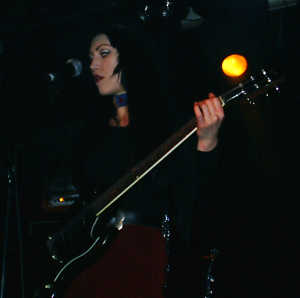 Coming With you" and the wonderful "Oliver Haddo." Alia acts all witchy behind her keyboard and then
starts the revelries of Pan by playing intoxicatingly upon the flute
. There is a mixture of doom and folk rock to the songs (the band came onto the stage to
Forests'
"In A Graveyard," a nice touch) and they also play like a soundtrack to an early '70s occult film like
Simon King of the Witches
(1971). As the set draws to its close, bassist
Lucas Gadke
seemed to be trying to spur drummer
Andrew Haust
on to making the track even harder and heavier, whipping the audience up into the frenzy of some type of pagan rite. But all too soon their set draws to a close. I hope next year they will return to the UK to give us a full show and to play some more tracks from the new album as well as their classics.
And that was the end of the gig. Lee Dorrian should be very proud of his label as well as the quality of acts that have appeared on it over the years. Just tonight's offering was amazingly varied and just shows what an underground label can achieve world-wide. Here's to the 30th anniversary then, I'm looking forward to that…
-Gary Parsons-