Corsica Studios, London 25 April 2013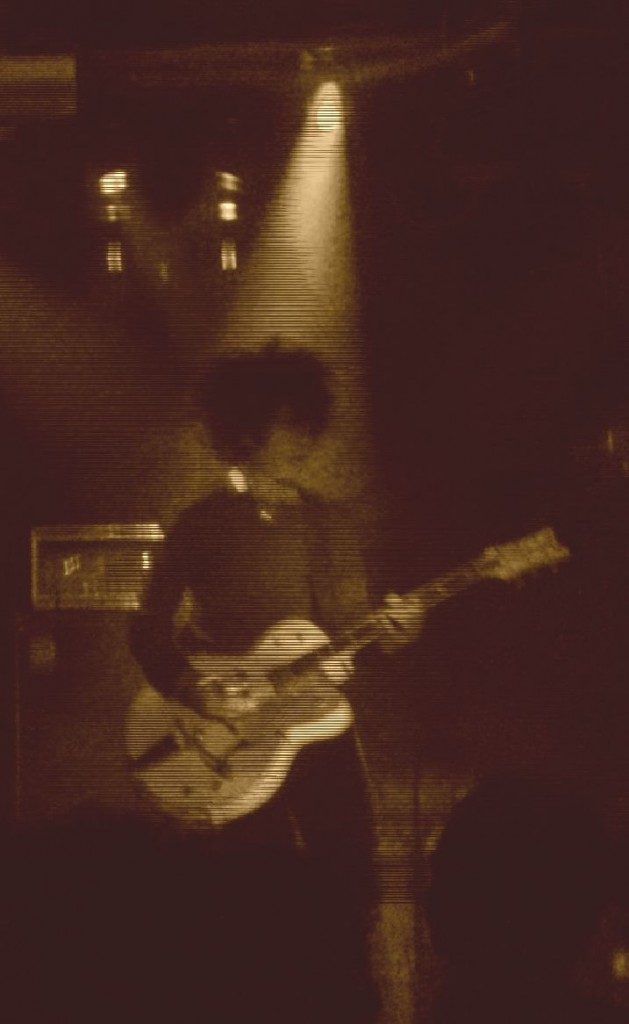 To Corsica Studios, for an intriguing evening of films and performances to launch Guapo's new album History of the Visitation, a tremendous release that maintains the consistently superb standards set by this London-based instrumental rock outfit since their inception in the mid-90s.
Proceedings began with a screening of Chris Marker's 1962 short film La Jetée. It seems a little superfluous to review this, one of the most influential sci-fi films ever made: it is the subject of whole books of analysis (see here for one), although is perhaps best known nowadays as the basis for Terry Gilliam's Twelve Monkeys.
It concerns a man who has survived an apocalyptic war and is coerced into being an experimental guinea pig within a community
Continue reading Guapo/Stars in Battledress/ Disinformation/La Jetée (live at Baba Yaga's Hut) […]