London 13 December 2016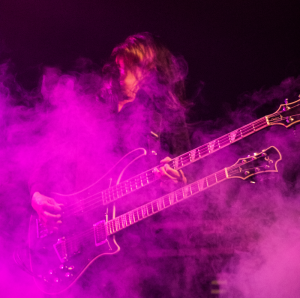 Boris are back! One of Japan's finest rock bands are back in town to celebrate the tenth anniversary of their crossover hit album Pink, by… well, by playing it, obviously!
But first we get The Broken Oak Duet, who I don't want to sound too mean about, because they kick out quite a noise between the two of them. They're tight, focused and rock hard; their real problem is that they're maybe a little TOO tight and focused — it's all a bit precision-engineered.
They've got the technique and the discipline, but what they're really lacking is some craziness and chaos. They've got all the riffs and big sound you could ask for, and would make a kick-ass
Continue reading Boris / The Broken Oak Duet (live at The Electric Ballroom) […]