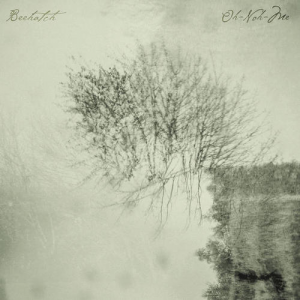 Bristling with brightly sparking passion and a mischievous sense that, in a musical world where all genres and forms are available, and (over-)familiar to everyone with a will to listen, therefore everything is permitted — as long as it works, and works well.
Beehatch have certainly got the musical background to plunge right on in and see where they end up — having collectively been members of (or known as) Zoviet:France, Download, Dead Voices On Air, Plateau, Floatpoint, Reformed Faction, etc, and frequent collaborators with many more luminaries of the last five decades' underground too. So much for their provenance; what Beehatch offer on their third full-length outing is an album that is quite content to take its own particular route through that tangled undergrowth of influence and experience, taking names and cracking skulls on occasion as they add their own particular essence to the mix.
To this end,
Phil Western
provides the muscular drums and fluidly thunderous bass groundwork for
Mark Spybey
to weave around a tapestry of electronic strands that sometimes warp their intricate patterns into contexts that stray from the conventional as often as they kick out the pounding jams. Spybey's vocals shift from edgy post-punk distortions to downright shoutily angry, taking in
heavily effected streams of consciousness, Vocoded spaciness and psychotropic easy listening wibbles
along the way. The main rule seems to be that they should remain occulted, folded in to the whole in a fashion that allows the music to speak to the listener as much as the words — though on "Tax Bland Wry", for instance, Spybey keeps the phrases audible but the meaning surrealistically unclear. From distorted avant-industrial dubs worthy of
Mark Stewart
 and
Adrian Sherwood
at their most energetic to some very peculiar organ trills and spills via all stops in between, 
Oh Noh Me
is an LP that keeps on giving, packed with details that sometimes emerge only after repeated listens. One neat trick is that the digital version offers a different cover image encoded into the metadata of every track, so that a title card appears on the music player for each song; and meanwhile in the physical realm, the gatefold vinyl sleeve design by 
David Babbitt
is an elegantly simple classic of the form.
Everything reaches an ecstatic peak on the stupendous "Oh No Mah", which alchemically channels the entire output of not only Can (and seemingly all of its members' side projects) into a swirling psychedelic tapestry of sound and energy. Western takes on the sort of endlessly engaging metronomic groove that Jaki Liebezeit perfected on "Future Days" while Spybey threads in extra-terrestrial weirdness in the shape of some of the most downright out-there vocals heard this side of a machine elves' throat-warbling convention. Add in some dubbed-up mixing and it all gets deliciously disorienting in a welter of scurrying beat fragments and a muttering word flow that shifts the Technicolor dream into unheimlich nightmare territory.
-Antron S Meister-